Research undertaken by the Australian National University (ANU) in May showed that the COVID-19 pandemic had led to a sharp rise in housing stress. The survey found that 15% of households were not able to pay their regular housing costs during the previous three months, compared with just 7% in April.
Matthew Gray from the ANU's Centre for Social Research says the JobSeeker and JobKeeper schemes are preventing many households from experiencing housing stress, and he warns that the nation may face a housing crisis if the payments end as scheduled in late September, alongside the expiry of mortgage repayment freezes:
"If they are removed at the end of September — assuming we still have high unemployment — we could face a real housing crisis"…

"If incomes start to fall at the bottom end of the income distribution, then many Australians will be on shaky ground," Professor Gray said.

The ANU survey showed fin­ancial stress from the recession has not been confined to the young.

Those aged 35 to 44 have also been hard hit, with the proportion suffering housing stress more than tripling over the month to May, from 6 per cent to 19 per cent.

The ANU report found that a fifth of mortgage holders had negotiated a reduction or freeze of repayments, while just over one in 10 renters had been able to do something similar with their payments.
Martin North from Digital Finance Analytics has predicted similar woe is subsidies end abruptly:
Before COVID, the rate [of mortgage stress] was up to 32.9%, thanks to rising costs and flat incomes, and the rate would have been significantly higher without JobSeeker, JobKeeper and Bank repayment holidays. Ahead, of the September "cliff" when the supports are removed we are projecting a further rise to 40.3%, though if the supports are tapered, this might be lower in reality…
The rubber will really hit the road when mortgage and rent holidays end and government welfare support is wound back. That's when housing stress will really ratchet higher.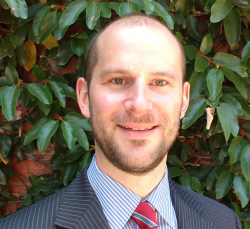 Latest posts by Unconventional Economist
(see all)