See the latest Australian dollar analysis here:
Via Bloomie:
Reserve Bank board member Ian Harper urged Australia's government to come up with a "tapering arrangement" for its stimulus programs that are due to end in September, warning a sharp cutoff would damage the recovery and potentially drive unemployment even higher

"The strongest form of Cold Turkey would be to cut back to where they were before," said Harper, one of six independent directors on the RBA board, who stressed he was speaking in a personal capacity. "That would have a significant negative effect on consumer confidence, on consumption behavior, and consumption's 60% of the economy."

…Harper said the government should be able to develop a form of fiscal support other than the current JobKeeper subsidy that keeps people tied to their employers, and assist others currently outside it, with a reduced rate of aid. He said if this is done, then the jobless rate won't reach the worst predictions of 10%.

…"It would certainly be unhelpful if the [exchange] rate was back up over 70 cents, that's for sure," Harper said of the currency. "It might've been nicer if it was weaker for a little longer."
Harper is a macro buffoon but both of those points are screamingly obvious.
It appears the RBA is back to its old tricks. Driving up the currency with horribly dated monetary tools and settings then whinging about the outcome.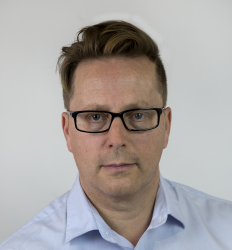 Latest posts by David Llewellyn-Smith
(see all)