With Australia's youth hardest hit by the COVID-19 lockdown: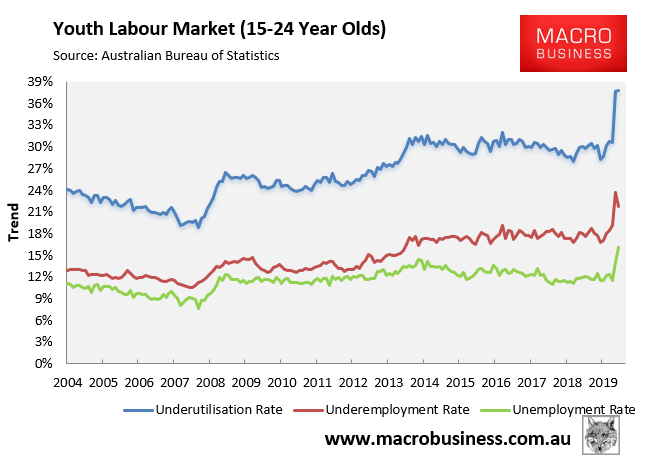 Progressive think tank, Per Capita, has urged the government to introduce a jobs guarantee:
Australian labour force data for May shows that, for the first time since the Great Depression, almost two in three young workers do not have enough work to meet their needs…

Well before this crisis took hold, employment conditions for young people in Australia were grim. Young workers are by far the most likely to suffer from insecure work, with low wages and unstable hours.

While, to some extent, the transition from school to work has long been defined by insecurity, young people today remain in insecure and underpaid work much longer than did their parents and grandparents, and the problem has intensified significantly in the decade since the Global Financial Crisis.

More than half of workers aged 15-24 are now employed through casual contracts, while in 2018 almost 40% of workers aged 25-34 were in a casual, fixed term or part-time job. This has a pernicious effect on their ability to build careers and establish the economic security that is needed to achieve the standard of living Australians have come to expect over generations.

At the same time, many young people are saddled with debt for their education, the repayment of which is no longer linked to the income premiums afforded by higher qualifications…

As Australia is faced with the worst labour market conditions in almost a century, it is critical that the futures of our young people are not compromised by inadequate or counter-productive policy responses.

This paper argues for a bold new approach to tackling youth unemployment and insecure work. Policy reform in the areas of employment services, education and training, active labour market programs, social procurement, apprenticeships and graduate employment programs, and private sector training levies are needed to address what has become a wicked problem for young workers in Australia.

We must think beyond providing entry-level, minimum wage jobs to cut youth unemployment numbers, and implement a comprehensive suite of policies to create a genuine Youth Guarantee, under which young Australians are supported to achieve their full potential, and to realise the promise of Australia that has been afforded to previous generations…

Per Capita argues that through the implementation of a Youth Guarantee (Jackson, 2020), which offers every young person under 25 a place in employment, education or training, Australia can establish a strong foundation upon which full employment can be built. Crucially, the Youth Guarantee offers both supply and demand side solutions, built around a core suite of active labour market policies (ALMP). If implemented, this policy agenda has real potential to smooth the youth labour market, increase government revenue, and provide stable, safe and secure transitions for young workers in an increasingly crisis prone economy…

A Youth Guarantee is characterised by four key pillars that distinguish it from other types of youth labour market intervention. These are:

1. Publicly funded post-secondary education and training systems;
2. Study and training allowances that provide a living wage;
3. Increased demand for entry level positions; and
4. Employment services that direct young workers towards skills shortages.

These four pillars provide a basis upon which to design policy that ensures every young person under the age of 25, and every recently graduated person under the age of 30, is offered either a place in employment, education or training no later than three months after registering as unemployed…

As the Australian Government looks to invest in major projects to help stimulate the economy, it must also address the 'hollowing out' of the labour market and arrest the decline in intermediate or technical skills across our economy. A recent review of the skills profiles of the OECD has found Australia is ranked (Macklin, 2020, p. 17).:

• 8th in the proportion of workers with high skills (tertiary education above Certificate III) (46%);
• 29th in the proportion of workers with intermediate skills (Year 12 completion to Certificate III) (36%); and
• 16th in the proportion of workers with low skills (did not complete Year 12) (18%).

This low ranking for the intermediately skilled workforce points to the need for investment in the vocational education and training (VET) industry, to ensure that our domestic capabilities are in equilibrium with our economic needs…

Australia has the largest cohort of law graduates in our history, yet we have nationwide skill shortages in midwifery, automotive trades and welding (Challice et al., 2019; Department of Jobs and Small Business, 2019c, 2019a, 2019b). Young workers need employment services that are designed to assist them in finding sustainable careers in areas with labour market shortages.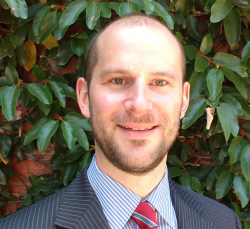 Latest posts by Leith van Onselen
(see all)