We argued previously that the NSW State Government had hit 'peak stupid' in deciding to spend $2.5 billion to demolish and rebuild the Olympic Stadium and the Sydney Football Stadium, both of which are underutilised.
These stadiums were assessed to deliver zero net economic benefits for the state, according to analysis by hired gun KPMG. Moreover, these stadiums were to be paid for by selling-off the lease to the state's monopoly land titles registry – a move that has very likely resulted in end-users being gouged by the new monopoly owners, with the NSW State Government also losing a reliable income stream.
In March 2019, Premier Gladys Berejiklian compromised somewhat on the projects, announcing that "Allianz Stadium will be knocked down and rebuilt but ANZ Stadium will undergo a "major renovation" – as opposed to the full $1.25 billion for a knockdown and rebuild" – a move that would save some $500 million and reduce the total cost of the projects down to $2 billion.
Now, Berejiklian has dumped the $810m Olympic stadium redevelopment in favour of smaller, "shovel-ready projects":
Gladys Berejiklian, will announce that the state government will dump the stadium redevelopment, a key but controversial plank of its election pitch last year, instead announcing a $3bn fund for smaller, "shovel-ready projects"…

Berejiklian said the decision to dump the stadium redevelopment was part of a wider plan to increase the state's infrastructure spend to about $100bn.

"This guaranteed pipeline of $100bn will be our best chance of supporting the hundreds of thousands of people who have already lost their jobs in NSW," Berejiklian said.

"We are now not only guaranteeing our infrastructure pipeline, we will be looking for opportunities to fast-track projects to provide jobs as early as we can."
Better late than never. With widespread infrastructure bottlenecks across Sydney following 15 years of mass immigration, blowing $2 billion on this dud project made as much sense as punching yourself in the face.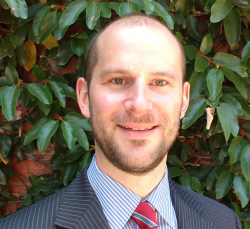 Latest posts by Leith van Onselen
(see all)