Via Bernard Keane at Crikey:
After the second hottest year on record globally, the hottest year on record in Australia, our second hottest summer ever after 2018-19, an unprecedentedly catastrophic summer of bushfires and record-breaking Arctic and Antarctic temperatures, Labor has opted to, in effect, surrender on climate to the denialists of the Coalition.

Anthony Albanese's Press Club speech today — liberally distributed, as usual, to media outlets a day ahead — abandons even fifth-best policy positions on climate in favour of offering the government a chance to establish a bipartisan energy policy.

By abandoning any interest in a National Energy Guarantee, Anthony Albanese will position Labor as weaker on climate action than Malcolm Turnbull, who at least sought to include both energy security and emissions reduction within his energy policy framework before another right-wing/Murdoch putsch forced him out.

Albanese's bottom lines for a bipartisan policy are that it be scalable, so that Labor can embrace stronger targets than the Coalition's unachievable (on current policies) 26-28% on 2005 reduction targets, that the Coalition's infantile "soil magic" Emissions Reduction Fund be discontinued, and that nuclear power remains off the table.

However, Labor is happy to accept carbon capture and storage — which like nuclear power suffers from massive cost blowouts and long delays, but unlike nuclear power has never actually been shown to work.

Given that the Coalition shuns all forms of climate-based regulation, let alone a carbon price, taxpayer funding is the only remaining mechanism for achieving emissions reductions, either through directly funding emissions abatement undertakings by business and the community (with or without the kind of dodgy brothers accounting that the Emissions Reduction Fund comes with around sequestration), or by incentivising investment in emissions reduction technologies like renewable energy and storage infrastructure.

…In the Coalition's hands, direct funding ends up being treated as a pork barrel, handed to key supporter groups like farmers, or to its donors.

By accepting — though not proposing to fund — CCS, Albanese can offer the coal wing of Labor the pretence that coal mining can continue as a legitimate industry on a warming planet, even as the ruined communities continue to clear up the wreckage from the summer from hell. In doing so, he's peddling in the same fiction as the government — that CCS can ever make a meaningful contribution to reducing emissions. It cannot.
Well, it might have, had we kept the carbon price. CCS may have taken a dramatic leap forward.  Anyways, that's all history and CCS remains very expensive anywhere from $0.05-0.08/kWh on top of the base price: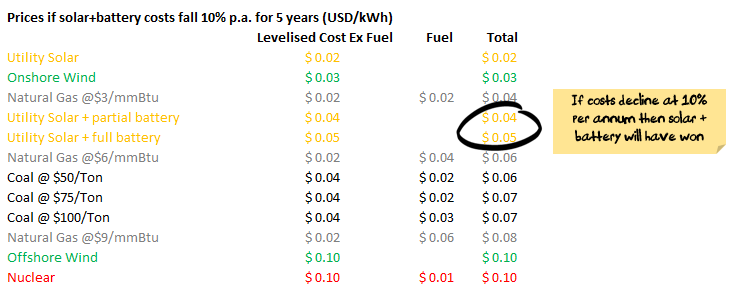 With coal already too expensive by itself, the only way CCS will happen is with enormous public subsidy which is quite possible after today's Labor rollover.
Then we'll literally be digging holes and filling 'em in to support dying coal and its good mate the Albotross.
Who is Labor's next leader?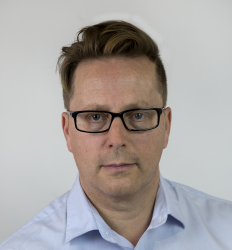 Latest posts by David Llewellyn-Smith
(see all)