New research has been released arguing that over one-third of jobs can feasibly be done from home:
We estimate 39% of all jobs in Australia – 41% full-time and and almost 35% of part-time – can be done from home. Full-time jobs are more teleworkable than part-time jobs. Women are also more likely to have teleworkable jobs – 46% to 33% of men…

45% of jobs in Australia's eight major cities can be done at home, compared to 33% elsewhere…

Importantly, we estimate 45.7% women have teleworkable jobs compared to 32.9% of men.

This is due to about 60% of female employment being concentrated in administrative, clerical, teaching and customer-service jobs.

Teleworkability is highest in the Australian Capital Territory (50.3%), followed by Victoria (40%), the Northern Terrioty (39.5%), Queensland (37.2%), WA (36.8$), SA (36.2%) and Tasmania (34.9%).

Full-time jobs are more teleworkable than part-time jobs, 41% to 34.7%. Moreover, 51.7% of women with full-time jobs can work from home, compared with 34.7% of men.

Younger employees are less likely to have teleworkable jobs, particularly in part-time employment. Young men in part-time jobs are the least likely to have a job they can do at home…
Can you imagine the benefits that would accrue if one-third of jobs in capital cities were done from home?
Workers would save hours of time each day, alongside money, not having to commute into a central location.
Transport infrastructure would be freed-up, reducing congestion and emissions. Less money would need to be wasted on expanding road and public transport capacity.
Parents would also arguably have more incidental time with their children, as well as have greater flexibility. In turn, working parents struggling to balance career with family would gain greater career opportunities.
Allowing staff to work from home would also diversify economic activity away from CBDs. In the process, it would offer housing affordability benefits since it enables workers to live further away from work (including regional areas).
There are potential downsides of course. For example, once businesses become accustomed to having staff working remotely, the next step could be to offshore roles. New entrants into the labour market, such as graduates, could also lose out on face-to-face mentoring.
Nevertheless, working from home does offer substantial benefits for both workers and bosses.
The COVID-19 shutdown has merely accelerated the structural shift that probably would have happened anyway given advances in technology and the rise in so-called 'knowledge jobs'.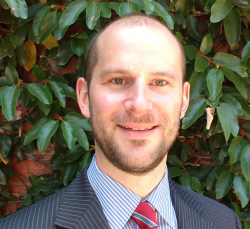 Latest posts by Unconventional Economist
(see all)