No more ducking and weaving and balderdash:

We're in a recession and spruikers like this bloke at AMP can eat it:
In the past few days, I visited shopping centres in North-West Sydney. Relishing my favourite burrito and treating myself to retail therapy aside, I wanted to gauge whether consumers are truly cowering at home out of caution of contracting coronavirus in public places.

Turns out, these malls and some of their stores are busier than ever. So much so that a few of my favourite food venues didn't even have space for two even from 1 June, when restaurants and cafes can admit up to 50 patrons in NSW.

I spent hours talking to store managers and making notes about how their business has been performing and whether foot traffic is rebounding. I relay some of my conversations below, overlay some data insights and get an economist's take on what it means for Australia's prospects. Turns out, the odds a V-shaped recovery are increasing.

…the AMP team thinks there is a slight chance that we could eke out an increase and thereby avoid a technical recession. 
The nightmare is over. The monkey is off our backs. Australia is in an official recession.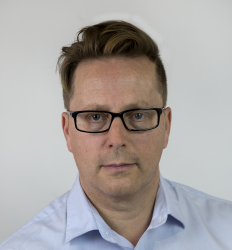 Latest posts by David Llewellyn-Smith
(see all)