Via Banking Day:
A showdown looms this morning between ME Bank's board and irate shareholders seeking accountability for the ruinous decision to slash redraw entitlements of thousands of its mortgage borrowers.

ME's board is due to meet for the first time since the bank's reputation was savaged in the first week of May by customers affected by the unpopular redraw move.

While the bank reversed the decision on 8 May, a group of around 20 industry funds who collectively hold a 20 per cent interest in the bank are concerned that the board has not made itself accountable for the debacle.

The alliance of smaller industry funds, which includes Maritime Super, Care Super and First Super, participated in a Zoom conference on Wednesday afternoon with a view to recommending a course of action to directors at the board meeting.

On Monday some of the shareholders were advancing the case for removing the bank's chairman Jim Evans on the grounds that the errant redraw decision was made by the board.

Those shareholders believe that directors settled on the measure despite resistance from chief executive Jamie McPhee who warned the board that curtailing redraw entitlements of borrowers could prove a franchise destroying move.

In evidence given to a special hearing of the House Economics Committee on Wednesday, McPhee confirmed that the decision to slash the redraw capacity of 21,790 borrowers was taken by a sub-committee of the board.

"The subcommittee made the decision to conduct the actions we took," the ME chief told the parliamentary hearing.

"That decision was made…and people aligned behind that decision."

Shareholders told Banking Day they were "dismayed and stunned" that Evans had neither commented publicly on the fiasco nor called a special board meeting at the height of the crisis.

Evans' silence is even more remarkable given that ME Bank is facing the possibility of enforcement action as a result of the fiasco.

ASIC commissioner Sean Hughes told the parliamentary committee the conduct regulator was investigating matters in relation to ME's redraw decision.
Time for a golden handshake.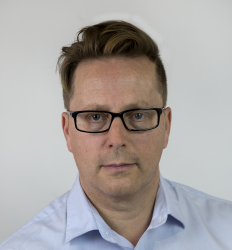 Latest posts by David Llewellyn-Smith
(see all)