After subjecting Victorians to months of draconian lockdowns, and issuing individuals $1600 fines for minor technical breaches of social distancing rules, Victorian Premier Daniel Andrews wants to rush back international students with their quarantine paid for by taxpayers:
Victorian Premier Daniel Andrews has spoken on how to get "international education back on its feet," arguing that some form of jointly-funded quarantine will likely be necessary…

"If we can get students back safely, then that's obviously a smart thing for us to do"…

"We are welcoming of proposals for universities – subject to it being at the same time as their general student populations – to look at means of bringing back through supervised, stringent quarantine, international students," added Andrews…

Andrews… says that he would like to see a "partnership" model, where funding is split between state governments and the institutions themselves…

"I think there's probably a partnership approach and maybe the best thing for us to do."
Victorian Liberal Leader, Michael O'Brien, has also promoted a similar plan. And this comes at the same time as the Victorian Government has literally charged homeless people for forced quarantine.
Both can take a long walk off a short pier.
Victorians have not been put under house arrest for months to get COVID-19 under control so that our greedy universities and their captured political mates can bring in tens-of-thousands of potential virus carriers from overseas, subsidised by taxpayers, in turn putting at risk the Australian fortress economy.
Virus testing is not foolproof. Quarantine measures are full of holes. Two weeks is not long enough to exhaust contagiousness. And Australia sources a significant chunk of its international students from countries that are heavily infected by COVID-19, including India, Nepal and Brazil.
It only takes a few infected international students to flout the quarantine rules and the entire Australian economy will be put at risk.
Australia's universities have already proven that they cannot be trusted on this matter, as evidenced throughout the pandemic via:
first campaigning to keep Australia's international borders open;
then smuggling students in via third countries after Australia's borders were closed; and
campaigning for exceptions to travel bans throughout.
If policy makers had listened to our 'enlightened' universities at any stage during the pandemic response, Australia would now be in a far worse position.
The higher education sector cannot be trusted. It has become a toxic avenue for former public servants and officials to get rich at everyone else's expense.
Instead of ceding to the corrupted education sector, give them a royal commission.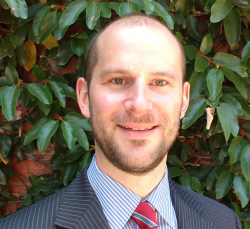 Latest posts by Unconventional Economist
(see all)