Via The Australian:
A long-serving Andrews government staffer with links to the highest levels of the Chinese Communist Party's United Front Work Department has posted a series of articles and videos on social media suggesting coronavirus was created by the US and transported to China by the US Army.

The comments from Nancy Yang, who has worked as an electorate officer for Andrews government MPs since 2013, come as Victoria seeks to defend its decision to sign up to China's Belt and Road Initiative despite opposition from the federal government and the Department of Foreign ­Affairs and Trade.

In March, Ms Yang, who had worked as a visa officer for the Chinese consulate in Melbourne, posted an article on her Facebook page under the heading "Chinese official suggests US Army to blame for outbreak", commenting: "U.S. owe an ­explanation."

She subsequently posted YouTube clips entertaining conspir­acy theories about US respon­sibility for COVID-19, including one entitled: "The coronavirus CONSPIRACY – Did COVID-19 come from America?"
Is it really worth it for this, Dan? How long before your government embraces this:
Hong Kong on Monday prohibited for the first time the annual June 4 vigil to honour victims of the pro-democracy Tiananmen Square protests in 1989, which the Chinese government crushed with deadly force.

The prohibition order was issued by the Hong Kong police force, and came less than a week after Chinese communist authorities in Beijing moved to enact new security laws on the former British colony.

The order cited the need to enforce social-distancing rules to prevent the spread of the coronavirus as the justification for the ban.
The invisible VIC opposition says it will scrap the BRI deal:
Mr O'Donohue said the Victorian Premier's "arrogance saw him go ahead and sign that deal without any regard for the advice or the risks that are contained within that deal". He also said if elected, Victorian Opposition leader Michael O'Brien "will scrap it".
I was surprised by some lefty friends yesterday who said they were shocked by Manchurian Dan and would no longer vote Labor.
More questions are coming, via Domain:
Victorian premier Daniel Andrews is expected to face more questions over a deal his government penned with China when state parliament resumes.

A reduced number of politicians will return to Spring Street on Tuesday, for the first Victorian sitting day since late April, when emergency laws around COVID-19 were passed.
I don't know how widespread is the disgust in Manchurian Dan but national security is one of those issues that can cost you government all by itself.
Hopefully, this will be a case in point.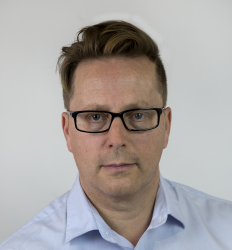 Latest posts by David Llewellyn-Smith
(see all)