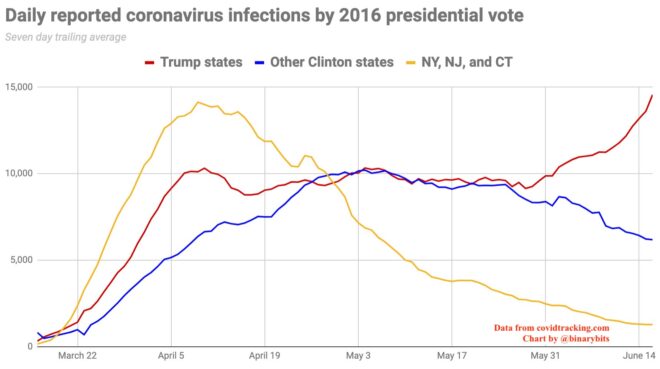 Probable chart captions: "There is no second wave. VP Pence 15th June 2020" aka "Sometimes two plus two is five" aka "there is no spoon"….
So we end the trading week with a lot of confidence that risk market are not reflecting economic reality but fiscal and behavioral pressure with most Asian stock markets ending higher in today's session.
In mainland China, the Shanghai Composite is up nearly 1% to 2967 points while the Hang Seng Index is up 1.3% to 24774 points, finally showing some positive activity to make a new weekly high, almost out of its funk as momentum builds: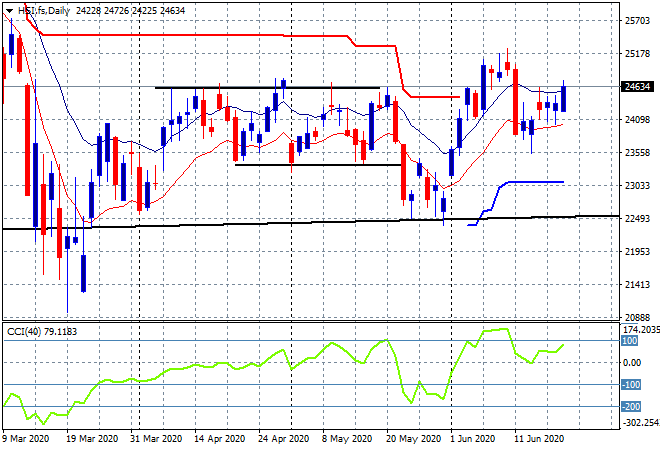 Japanese share markets were mixed with the TOPIX putting in a scratch session while the Nikkei 225 lifted 0.5% to 22478 points taking back the previous losses. Meanwhile the USDJPY pair is going almost nowhere with a fairly tight session to finish just below the 107 handle before the City open, remaining relatively depressed here and just above last week's low at the 106.80 level: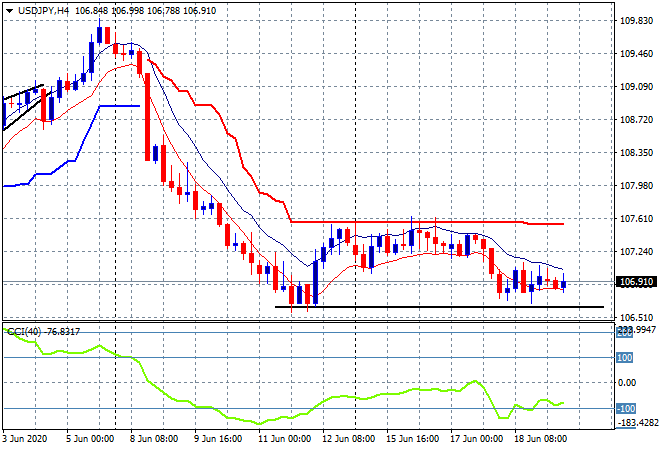 The ASX200 was up almost 1% throughout the session, breaking through the 6000 point barrier but fell at the close to put in a scratch session, gaining only 0.1% to 5942 points. The Aussie dollar is holding on with a small bounce of very short term support at the 68.40 level but is still in negative momentum mode on the four hourly chart: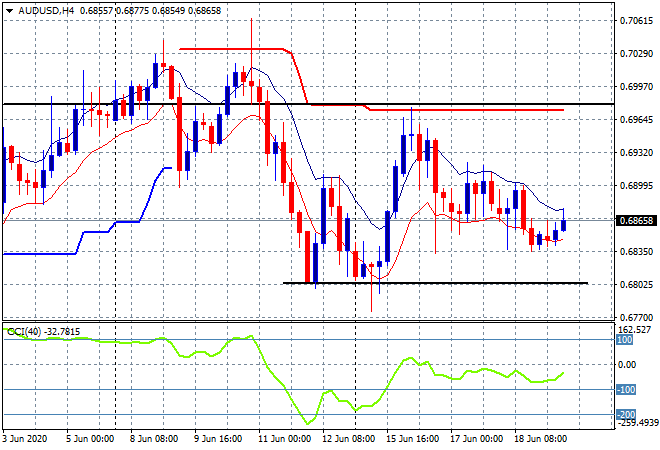 Eurostoxx and S&P futures are up around 0.3% so we could have a small bounce back to finish the weekly session, as the S&P500 four hourly chart tries to get back to its early week high around the 3160 point level: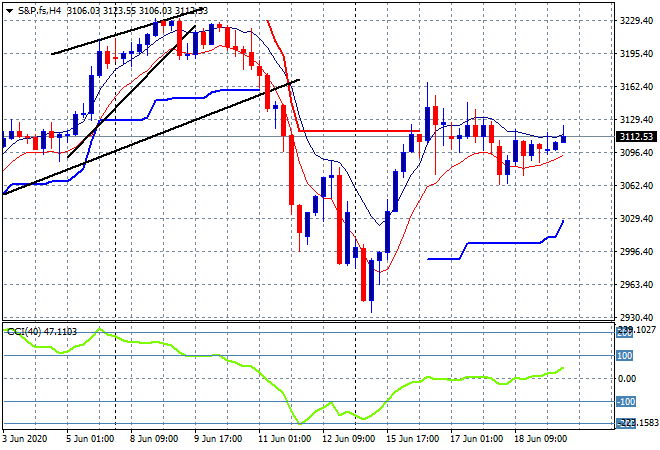 Have a good weekend and stay safe!
Latest posts by Chris Becker
(see all)