See the latest Australian dollar analysis here: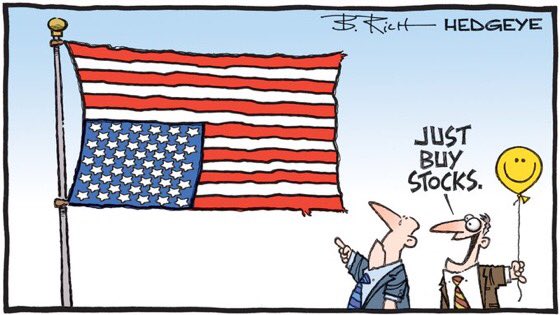 Stock markets are once again oblivious to real world macro settings as the Dictator-in-Chief sends the USD plummeting against major currencies at a similar rate of decline of the US standing in the world. The RBA maintained its historically low interest rates, not going negative as many economists are pushing locally, while Bitcoin breached the $10,000 barrier, almost hitting the February high making it nearly the first "risk" asset to return to the pre-COVID19 crash level.
In mainland China, the Shanghai Composite finished with a minor lift higher by 0.2% to 2921 points, while the Hang Seng Index rose 0.8% to 23917 points. This keeps price well back above previous firm support at the 23300 point level, with daily momentum almost back to a positive value: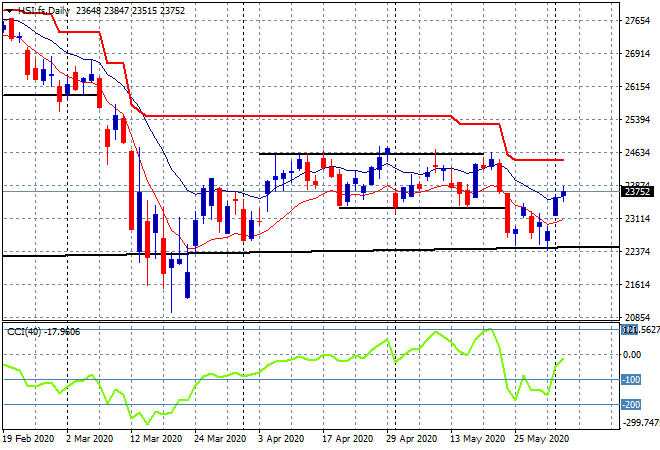 Japanese share markets were the standout again with the Nikkei 225 up another 1% to 22325 points, now in an extremely overbought condition, helped along by a weaker Yen. The USDJPY pair is slowly getting some traction, lifting above its own high moving average on the four hourly chart to the 107.70 level and matching the Friday highs: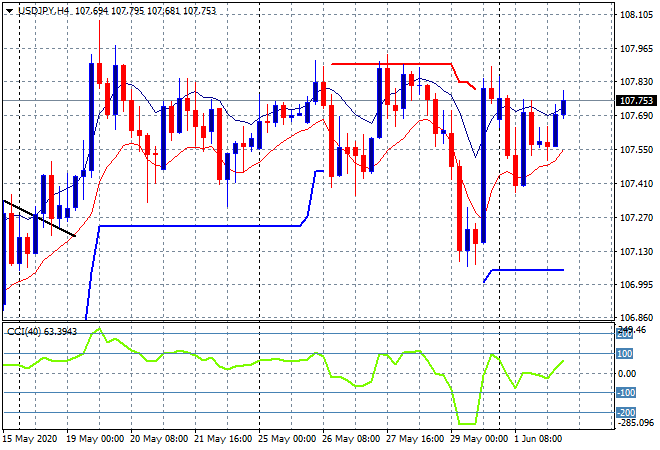 The ASX200 had a modest session, gaining some 0.3% to 5835 points despite the Aussie dollar remaining just above the 68 handle for most of the session. The Pacific Peso is really gunning for more upside here following the RBA's bold hold as USD weakness widens: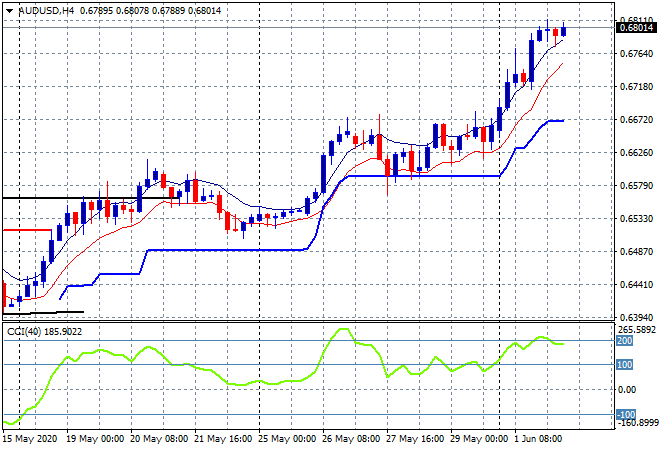 Eurostoxx futures are up 0.7% or so with S&P futures down slightly as the looting on Wall Street should provide some glass and plywood stocks a mild uplift. A commenter today said that a nuke could go off in Manhattan and Wall Street would still rally and with the US now moving into failed state mode as its military starts to occupy city centers, there's never been a better time to buy!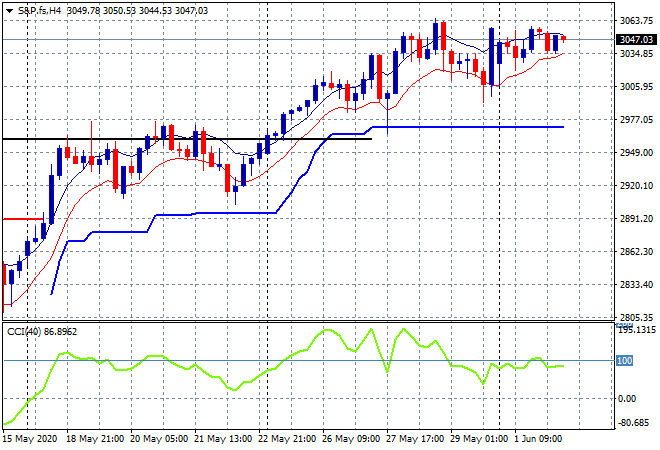 Latest posts by Chris Becker
(see all)