Labor is a genuine dill. Via Domain:
The Australian Prudential Regulation Authority on Monday said 1.8 million people had so far used the scheme, withdrawing more than $12 billion. Less than one per cent of applications have been rejected.

Analysis by credit bureau illion and consultancy AlphaBeta, part of Accenture, shows those using their super spent almost $3000 more than normal in the fortnight after receiving the lump sum.

…Sixty-four per cent of their spending had gone on discretionary goods such as furniture and alcohol, with 11 per cent of going towards gambling.Separate data compiled by the NAB from its customer base showed gambling spending is 71.5 per cent up since the start of the year, the biggest increase of any industry group tracked by the bank.

…"A scheme that is providing a stimulus to oversees gambling operators is not in the national interests and surely not in the interests of individual Australians," he said.

"Everybody loses if this scheme doesn't work properly. The individuals lose, they don't have money for retirement earnings. Taxpayers lose because it means we're paying more for pensions."
Given Labor's superannuation rorts cost the budget more via tax concessions than the pension, those doing the gambling are helping the fiscal balance, so get to it!
The spending mix reflects a nation getting by in shutdown: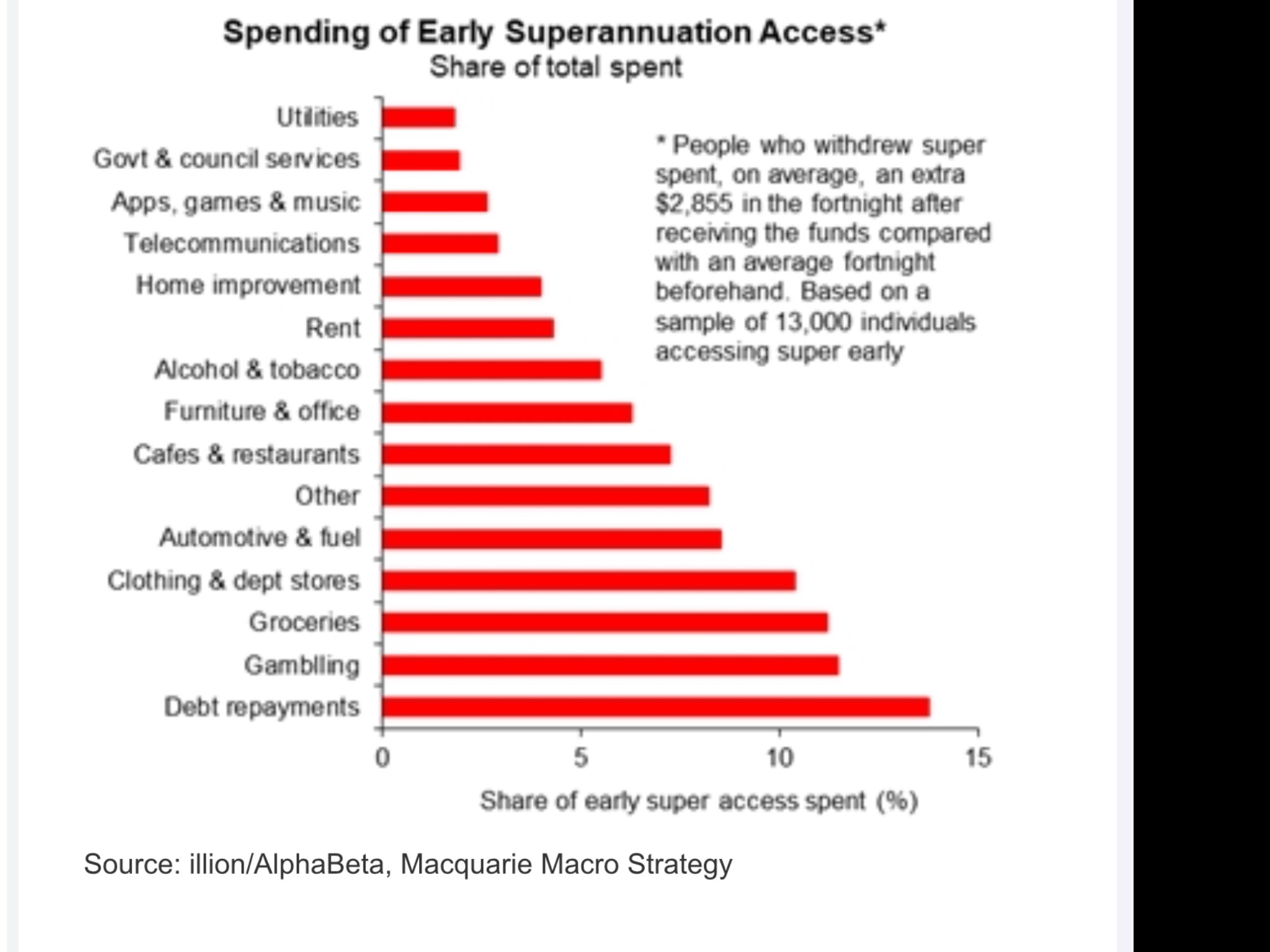 We can't all sit around reading Roussou like Labor's high and mighty. Since when was being a Nanny State buffoon a winning political strategy?
Joining the stupidity is Labor's Andrew Charlton, also at Domain:
New analysis by illion and AlphaBeta (part of Accenture) shows that the early release of super has not worked as intended.

Analysis of bank transactions shows that many people who may not have needed to withdrew super. Nearly half (40 per cent) of those who withdrew superannuation over the past two months had either experienced no drop in income or had had their loss fully offset by government payments.

How could this happen? First, the eligibility criteria were very broad and included anyone who had experienced a period of unemployment or a 20 per cent reduction in hours during the course of 2020. No time period is specified, so anyone – including millions of casual and part-time workers – who had even a weekly fluctuation in hours over the past five months could theoretically qualify.

Second, there was no requirement for any supporting evidence, no income verification and no need to prove that the lost income hadn't been made up with government support. Applicants needed merely to tick a box. The whole process can be completed online in five minutes and then up to $10,000 arrives within five days.

The scheme was designed to help with necessities but it was used by many applicants to increase lifestyle spending. On average, people withdrew about $8000 and then immediately increased their spending by $2855 in the subsequent two weeks. That means their spending tripled in the fortnight after receiving the money compared to a normal fortnight.
Cameron Murray demolishes this garbage on Twitter:
This article pissed me off

1. The "I know what you should spend your money on" attitidue. F&*k off

2. The "you're ruining your retirement" nonsense. Go away. For 1/3 of households the pension is a pay rise.

3. Ignores macro. My spending is your income https://t.co/Sgjd3x7gzo

— Cameron Murray (@DrCameronMurray) June 2, 2020
Labor is now pulling the same trick that the Coalition did post-GFC stimulus, splitting hairs on what is intrinsically about rushing dough into the economy and damn the details.
But it doesn't even have the sense to direct the attack at the Government instead of lecturing households.
Keep it up, fellas, national security demands you remain in opposition.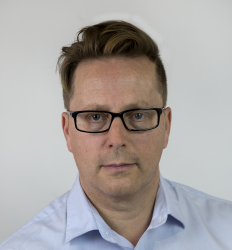 Latest posts by Houses and Holes
(see all)