Lobby group Industry Super Australia (ISA) has regularly attacked research suggesting that increasing the superannuation guarantee (SG) could cost wage rises and has frequently lobbied to raise the SG to 12%.
However, a paper prepared by ISA for a presentation to the Centre of Excellence in Population Ageing Research in December indicates that higher super does come at a cost to workers through fewer jobs or lower wages:
A paper by Industry Super senior analyst Bruce Bastian, which is "not for citation", analysed two decades' worth of enterprise agreements, and found the costs of a higher super guarantee rate are felt through a "number of channels".

"In addition to lower wages, costs can also be borne by employers through a reduction in profits, by consumers through increases in prices, or via lower equilibrium employment," read slides prepared for the presentation to the Centre of Excellence in Population Ageing Research in December…

Mr Bastian has worked as a senior adviser to Treasury in the tax analysis and retirement income modelling divisions, and was the director of tax policy research at the Australian Taxation Office…

Industry Super has continually attacked research that has found increasing the super guarantee from 9.5 to 12 per cent will cost workers wage rises, cost the budget billions in tax concessions, and mainly benefit wealthy people and the funds management sector…

Liberal MP Tim Wilson [said]… "Industry Super has been saying publicly an increase in the SG won't cost wages or jobs, while their private calculations say otherwise"… "Saying one thing publicly and doing another privately is now a pattern of behaviour"…
There are three strong reasons not to raise the SG to 12%:
Raising the SG would increase inequality, given superannuation concessions overwhelmingly favour high income earners.
Raising the SG would reduce workers' take-home pay, thereby punishing lower-income earners living paycheck to paycheck, as well as sucking demand out of the economy while it is still trying to recover from COVID-19.
Raising the SG would cost the federal budget more than it saves in Aged Pension costs.
Obviously, these broader economic costs do not concern ISA. What it cares most about is increasing funds under management so that it can glean fatter management fees.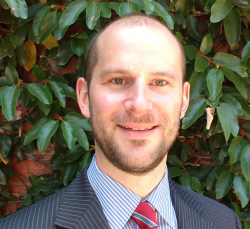 Latest posts by Unconventional Economist
(see all)