As summarised earlier, the Australian Bureau of Statistics (ABS) today released its labour force report for May, which registered a further 227,700 fall in total employment, which follows April's 607,400 decline. Meanwhile, Australia's unemployment rate surged by 0.7% to 7.1% despite the participation rate falling further: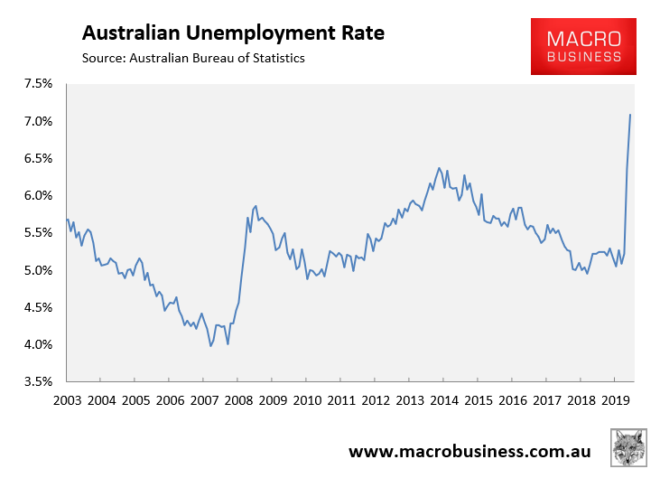 Again, total employment collapsed by a seasonally adjusted 227,700 to 12,154,100. Full-time jobs fell by 89,100, whereas part-time employment fell by 138,600: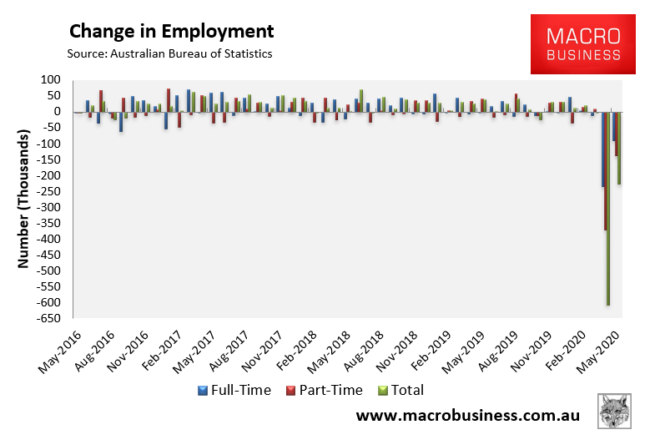 The participation rate dived another 0.7% to 62.85%, which is why the unemployment rate only rose by 0.7%: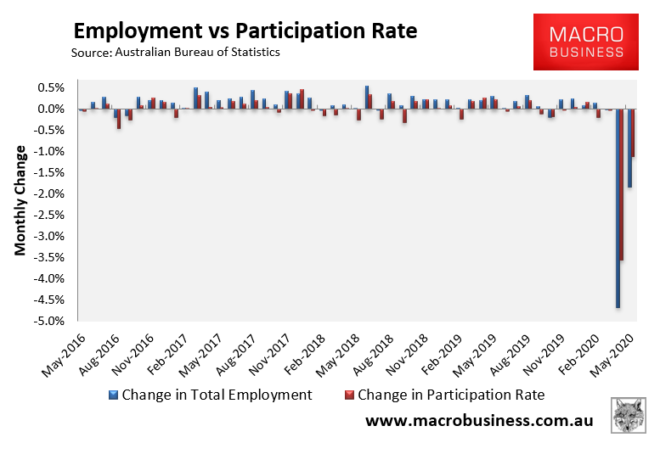 Total employment has fallen back to early 2017 levels: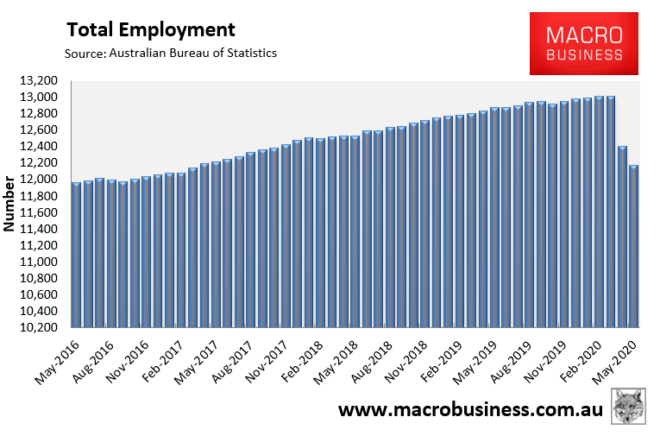 Employment losses are broad-based, but worst in NSW: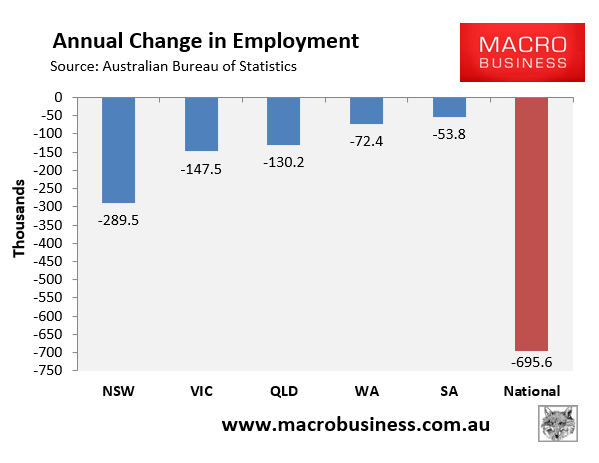 All states now have an unemployment rate well above 6%: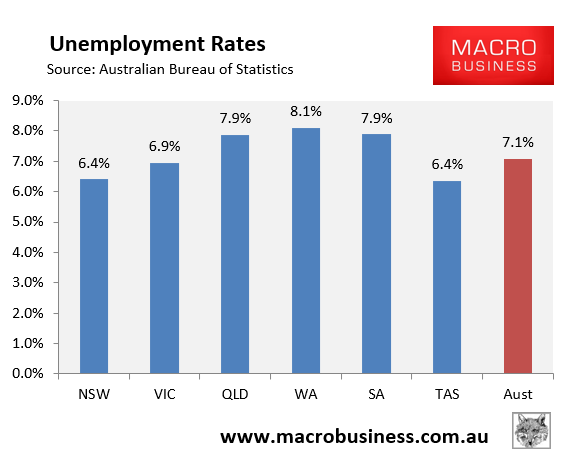 Most importantly, aggregate hours worked fell another 0.75% in May and has not been this low since April 2013: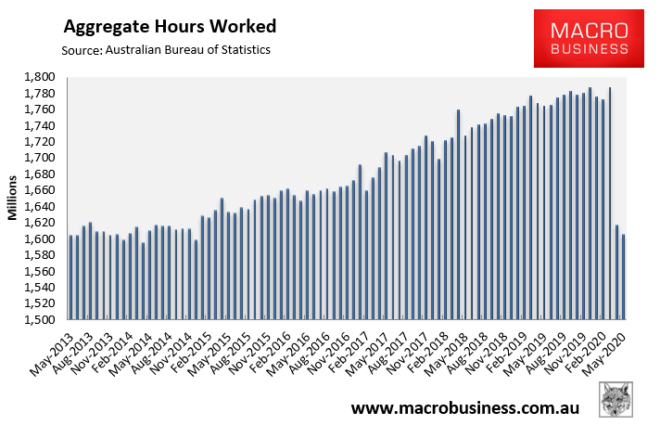 Average hours worked collapsed to a fresh record low: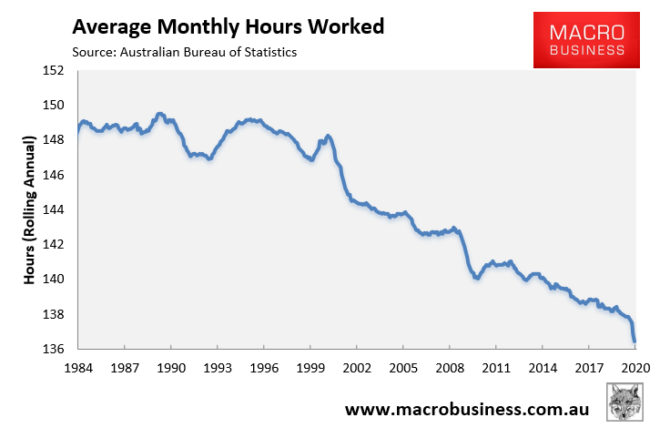 The next chart shows the broad-based collapse across the Australian labour market: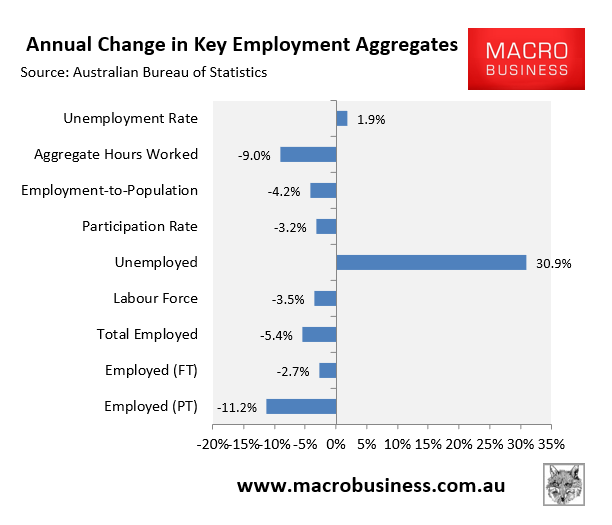 Finally, the underemployment rate improved marginally to 13.1%, whereas underutilisation rose to a record high 20.2%: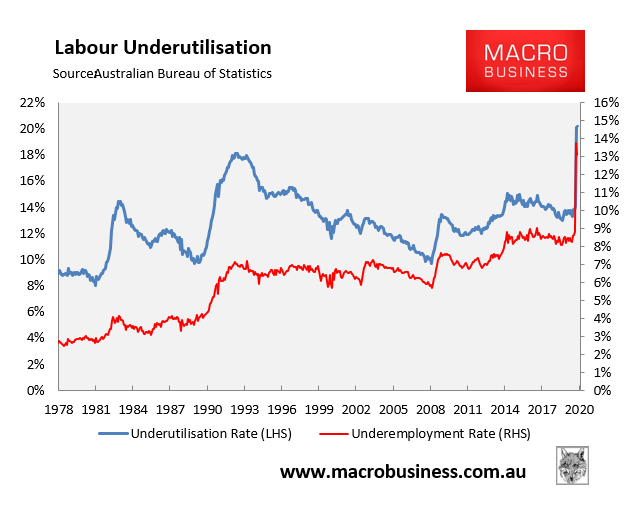 This data is obviously being obfuscated by the 3.3 million Aussies receiving JobKeeper.
Those receiving JobKeeper, but not working, are not counted as unemployed. Thus, the true unemployment rate is much worse than reported by the ABS.
Regardless, the Australian jobs market has been comprehensively smashed by COVID-19.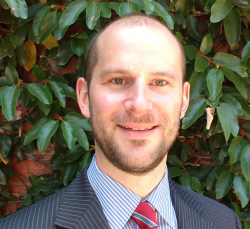 Latest posts by Leith van Onselen
(see all)