This is violent economics disguised as something else, via the AFR:
Morgan Stanley's head of Australian strategy and economics, Chris Nicol, has called on the government to focus on migration despite the political heat it may draw due to elevated unemployment, arguing a healthy intake of foreigners is essential for industries like education and tourism.

"One of the biggest risks to markets is a policy mistake around migration because you would have a growth gap that you can't quickly fill domestically," said Mr Nicol. "If we see migration materially missing on a two-to-three year view, that's going to be a problem for our economy."

"The government's role is very important in protecting the economy from the crisis, It's going to be even more important that they get their policy mix right over the next six to 12 months," said Mr Nicol.

…Jeremy Lawson, chief economist at Aberdeen Standard Investment, echoed the importance of migration to Australia's growth story.

"If you strip migration's contribution to growth out from 2013, you're not left with very much in Australia," he said. "It also has quite important implications for the housing market."
Without having the balls to actually say so, these delightful chaps are really arguing for the entire COVID-19 adjustment to be shifted from capital and onto labour via smashed wages.
Even before the COVID bust, Australia was headed for a massive output gap, which is a measure, more or less, of having too much supply or not enough demand in your economy. The OECD has not updated its output gap forecast for some reason but it was already dire before the crisis with wage growth plunging: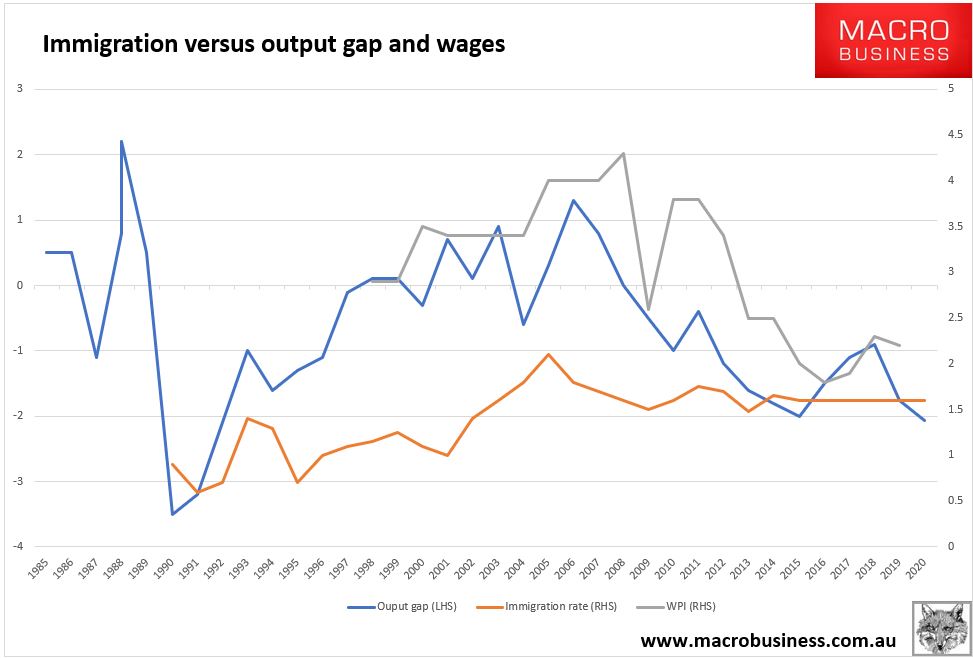 Credit Suisse estimates are that the post-COVID output gap is huge:

Output gaps and wages are closely correlated for obvious reasons of oversupply. If we increase immigration into this economic slack then a historic output gap post-crisis will never close and the entire COVID-19 adjustment will be foisted onto an annihilation of wages.
This has nothing to do with growth. It is all about protecting particular sectors favoured by the above investors. If we do not boost immigration then the Australian dollar will compensate by falling much further and triggering tradable recoveries instead of activity in migration-exposed sectors.
That would share the burden of adjustment much more fairly, as asset prices deflate more than otherwise, rather than wages.
That said, it's one thing to have blood-sucking merchant bankers demanding capital be protected. It's quite another to have supposedly "labour" economists like Craig Emerson also arguing for the same historic annihilation of wages.
Will the Fake Left wake up in time? The useful idiot will doubtless cheer it on.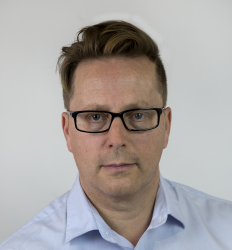 Latest posts by David Llewellyn-Smith
(see all)