What a classic Hugh Hendry is:
Searing insights from the wild man of finance reminds me of Samuel Taylor Coleridge:
A damsel with a dulcimer

In a vision once I saw:

It was an Abyssinian maid

And on her dulcimer she played,

Singing of Mount Abora.

Could I revive within me

Her symphony and song,

To such a deep delight 'twould win me,

That with music loud and long,

I would build that dome in air,

That sunny dome! those caves of ice!

And all who heard should see them there,

And all should cry, Beware! Beware!

His flashing eyes, his floating hair!

Weave a circle round him thrice,

And close your eyes with holy dread

For he on honey-dew hath fed,

And drunk the milk of Paradise.
This is basically MMT Hendry is demanding, on a scale to make Alan Kohler blush. Craig Emerson returns to the AFR to argue similar (if much more soberly):
In view of the bleak medium-term outlook for the labour market and the inadequacy of the rate of Newstart before the pandemic struck, a return to a job-search allowance at a rate somewhere between the JobSeeker and Newstart rates is warranted.

Capital spending on physical projects that boost Australia's economic and social capital has the advantage of temporariness, but unless these projects are shovel-ready, smaller-scale works, they can arrive too late as an economic stimulus.

Funding for any new, post-September fiscal measures would need to come from one or more of new or increased taxes, increased borrowing and debt monetisation.

This approach involves permanent money creation and would not leave the government with increased debt servicing obligations.

Tax increases would stifle any economic recovery. Increasing the rate of one tax to pay for a reduction in the rate of another might constitute tax reform, but it would not finance economic stimulus.

…An alternative approach would be for the RBA to fund the federal budget deficit by buying government bonds directly from Treasury, or through the private secondary bond market, and holding them indefinitely on its books. Any profits made on these holdings would be returned to the budget as dividend payments, thereby neutralising the cost of the debt.

This approach involves permanent money creation and as such would not leave the government with increased debt servicing obligations.

The obvious risk associated with such unconventional action that effectively combines fiscal and monetary policy is inflation. But for several years the global economy has suffered secular stagnation. Monetising much of the increased public debt incurred by a post-September fiscal stimulus should not be inflationary in a depressed economy.

If inflation approached the RBA's designated upper limit of 3 per cent, it could pull back on its direct financing of government spending, sending a powerful signal that fiscal stimulus should end.
Yep. The debate should be about what and how to spend on not whether it is possible or desirable.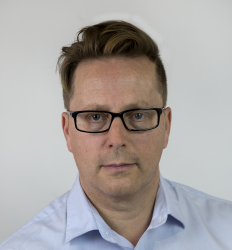 Latest posts by David Llewellyn-Smith
(see all)