Nev Power has taken to central planning like a miner to iron ore:
The National COVID-19 Coordination Commission has detailed priority manufacturing sectors it would like to see developed and expanded without government assistance to the Senate's COVID-19 Committee.

NCCC chair Nev Power said the commission's manufacturing task force wants to enhance energy intensive manufacturing, high-value manufacturing like 3D printing, foodstuff value-add manufacturing, defence and sovereign capability manufacturing, medtech and minerals processing with a focus on the "battery minerals area".

The NCCC was briefed to look at ways to establish these sectors "without government assistance and support" to create an internationally competitive manufacturing sector that will see trade arrangements vulnerable to disruption from COVID-19 – like the widespread export of raw food products to be finished and then re-imported – cease.
Sounds great! But why would it suddenly happen now "without government assistance and support"? There'll be some new risk mitigation impulse from supply chains exiting China but why would they come to Australia instead of, say, SE Asia, given:
the huge cost of land is about to go up further on stimulus;
the currency is on fire and with the RBA dills far behind all other central banks could wipe out any profits in weeks let alone years;
wages are bloated, skills derelict and universities being debased;
energy is monstrously expensive;
capital is attached to the endowment mining sector and seed capital tiny;
tax rates are high and
mass immigration is making it all worse as quickly as is humanly possible.
There is literally NO reason to invest in manufacturing in Australia and EVERY reason to stay away.
This COVID-19 Commission pantomime is playing out in the usual fashion, with a miner driving a manufacturing plan, stacked with the very people that destroyed the sector, including:
a property mogul in Paul Little;
a superannuation parasite in Greg Combet;
THE energy cartel rentier in Catherine Tanna;
a productivity guy too cowardly to tackle immigration in Peter Harris, and
one jaded manufacturing guy in Andrew Liveras, who seems to have no idea that he is the fig leaf for the above fix.
To wit:
Mr Power said that commissions musing on the increased role of natural gas mainly relates to the manufacturing of fertiliser and chemicals in Australia.

"The discussion around gas in the task force was around, predominantly, the provision of a feed stock for manufacturing of fertilisers and chemicals in Australia," Mr Power told the Committee.

"Currently we import most of those products and therefore we don't have the luxury of having those jobs here in Australia."

Mr Power said that consultation has taken place with the renewables sector, adding that "detailed analysis has not been completed" relating to the efficiency of natural gas in reducing manufacturing cost structures at this stage.

Greens Senator Peter Whish-Wilson asked why conflict of interests for members of the manufacturing task force have not been collected when at least five members of the task force have financial interests in the oil and gas industries.
There is no more cheap gas supply. None. The reserves are all captured by Cath Tanna's gas cartel and being siphoned off to Asia. Expanding supply will not lower prices. Only reservation of the cheap reserves will.
And so I am yet again forced to write a nauseating deconstruction of the future of Australian manufacturing which is getting worse, not better by the minute as bailouts for the "houses and holes" economy prompt further hollowing out, and those that have profited most from just that over several decades are appointed to pretend to fix it.
Pity me in this role.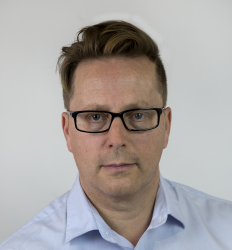 Latest posts by David Llewellyn-Smith
(see all)