The Grattan Institute has released a report arguing "the fight against COVID-19 is not yet over" and warning that Australia faces a second wave of infection:
Australia's response passed through four phases – containment, reassurance amid uncertainty, cautious incrementalism, and then escalated national action – as the gathering storm of the pandemic became more apparent. Now we are in the fifth phase – transition to a new normal.

There were four key successes in the response: cooperative governance informed by experts (most notably seen in the establishment of the National Cabinet), closure of international borders and mandatory quarantine, rapid adoption and acceptance of social distancing measures, and expansion of telehealth…

But unfortunately there were also four key failures: the mishandling of the Ruby Princess cruise ship had fatal results, borders weren't closed quickly enough, some aspects of the health system response were too slow, and there were mixed messages about what was expected of the population.

Australia is now in the fifth phase, a transition to 'a new normal'. Unless or until there is a vaccine, this stage has no endpoint. We all will live with the risk of more outbreaks and shutdowns, and the need for vigilance and swift responses to outbreaks..

Australia has not yet won the battle against COVID-19, and coming out of lockdown risks a second wave of infections.

Grattan Institute modelling shows that reopening shops, schools, and workplaces heightens the risk of new infections, especially if people think the threat is over and ignore social distancing rules.

Workplaces are particularly high risk and should be re-opened slowly, with as many people as possible continuing to work from home to minimise the potential for the virus to spread.

Schools should enforce social distancing policies, and close if a COVID-19 case is detected.

Mandatory quarantining of international arrivals must remain in place.

And if a second wave of mass infections breaks out, governments will have to reimpose lockdowns.

It's dangerous for people to think this fight is over. The nature of the virus hasn't changed – our behaviour has.

If Australians go back to a pre-COVID normal, the virus could spread quickly and wildly, like it has elsewhere.

Some of Australia's states have effectively eliminated local transmission of COVID-19, and are keeping their borders closed to states where it persists. States should maintain different restrictions if they have different rates of local transmission.

Restrictions are obviously needed much less in states which have effectively eliminated the virus from their local population.

Australia should learn lessons from the way the health system responded to the pandemic.

Telehealth has been embraced by doctors and patients; it should now be expanded to give more people quicker access to care.

Mental health and hospital-in-the-home services should be bolstered.

And the federal and state governments need to strengthen supply chains to ensure adequate supplies of personal protective equipment and ventilators in the event of a second wave of COVID-19 infections.

If Australia gets this transition to a 'new normal' wrong, we won't benefit from the overdue health system changes that the crisis forced on us. That would be another tragedy on top of the trauma caused by the pandemic itself.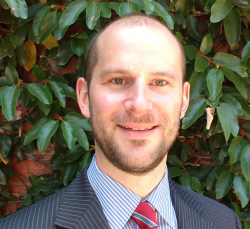 Latest posts by Unconventional Economist
(see all)