Hoocoodanode that killing your base would…well…kill your base? Via the FT:
The coronavirus pandemic is eroding Donald Trump's popularity among a group that was crucial to his 2016 victory — older white Americans — a worrying sign for the president's re-election hopes.

According to a New York Times-Siena College poll released last week, two-fifths of white voters aged 65 and over say they do not approve of the way Mr Trump has been handling coronavirus and the George Floyd protests.

Democratic presidential candidate Joe Biden now holds a six-point advantage among seniors in battleground states, compared with Mr Trump's one-point lead in the survey in October 2019 and a 13-point lead in autumn 2016. Nationally, Mr Biden leads Mr Trump by one point among this age group.

The results chime with recent polls from Quinnipiac University, which last month found Mr Biden leading among voters 65 and over by 10 points, and a Fox News poll which showed Mr Biden narrowly pulling ahead in this demographic in April.

The Republican party is now fighting back. GOP lawmakers are calling for investigations into five Democratic governors' handling of coronavirus in nursing homes, arguing that their actions had been a "death sentence" for tens of thousands of elderly Americans. Mr Trump in late May hosted a Rose Garden event touting his new plan to lower the cost of insulin for elderly Americans declaring: "I hope that seniors are going to remember it, because Biden is the one that put us into the jam [of high insulin prices]."
Polls today are a little better for EL Trumpo:

Not so betting markets:

Trump needs a miracle.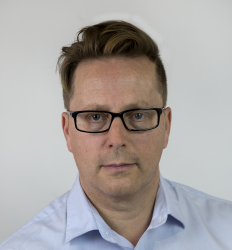 Latest posts by David Llewellyn-Smith
(see all)