Paul Kelly thinks it's the end of America:
The most powerful nation on Earth is being brought undone from within by its pent-up governance and moral failures. The crisis has multiple triggers — abuse of police power, entrenched disadvantage of black Americans, mounting anger in American hearts, cultural schisms across the nation and political polarisation driven by Donald Trump's populism and Democrat progressivism.

The intolerable killing of ­George Floyd has erupted into something far larger. On display now is a conflict between two contradictory visions: resentment at the injustice, racism and despair embedded in the American project, and Trump's resort to the executive "dominance" against lawlessness, casting himself as "your President of law and order" to defend the public by threatened military deployment.

The fourth year of the Trump presidency has turned into a nightmare that has shaken the lives, livelihoods and confidence of all Americans. COVID-19 was the perfect storm that exposed US frailties. Trump's response was appalling; more than 100,000 Americans have died, the economy plunged into a downturn with unemployment heading to 20 per cent, consigning millions of households and businesses to misery. But the bottom 50 per cent — and that includes most African-Americans — are the most damaged.
Peter Hartcher wrote the same yesterday:
America's problems are not intrinsic to liberal democracy. They are American failures. Above and beyond any single US problem is the system that is supposed to fix problems – its political system.

When a country's political system fails, its problem-solving mechanism fails. The US today is in such a poor state because its biggest problems never get solved – they just accumulate.

The dry tinder piles up. The dreadful race riots of the 1960s should have been a catalyst for fundamental reform but turned out to a premonition of race-based rage to come. As Serena Williams says: "The worst part is this is nothing new, it's just filmed."

The fact that the US is the only rich country to suffer declining life expectancy should have led to change in the underlying problems – deep inequality and ramshackle health care. Instead, the political system continues to enact tax cuts for the well-off and exploitative working conditions and threadbare social welfare for the poor. And health care? America's unique status as the only rich country without universal health care remains, in spite of Barack Obama's efforts.
That sounds like Australia to me. The difference is degree not kind. Crucially expressed via cultural proclivities. US identity is pre-occupied with vehemently defended personal power and rights. Australian identity is pre-occupied with vehemently defended poor self-esteem and conformity. Which is better?
This American episode is no different to those that have come before. We've seen many race riots in our lifetimes. It is understandable. The history of race relations is a tale that began in the disaster of slavery and has convulsed through dialectical surges and pullbacks for hundreds of years since.
Yet, since the Civil War, the trajectory has usually been up. We are only four years from President Barack Obama and raining Nobel Peace Prizes upon racial harmony. It's not really a surprise that there's step backwards after that. That's dialectical history for ya.
This is not the end of America. It is not a failed state. The issues are real but the reaction is likely, in part, an explosion of angst coming from the COVID-19 trauma. US democracy is still among the most robust in the world with checks and balances embedded in its power structures that most others could only dream of. Even if it had to fall back into civil war for time to reclarify the national compass, those values and processes would survive it.
Is it a troubled place? Sure. It hasn't changed much since DeTocqueville described it in the 19th century. It is still a bizarre fusion of the ultra-modern and ultra-primitive. An enlightenment state dragged back, and sometimes elevated, by a paradoxical evangelical spirit.
But that's what you get with a society that privileges freedom above all. It's a glorious, often chaotic, sometimes bloody, mess.
More power to it, I say. Excessive order is the real danger. The order that comes with repression and repressive regimes.
Give me the odd race riot, black president, white president, sandy grey russet president, progress and retrenchment any day over that.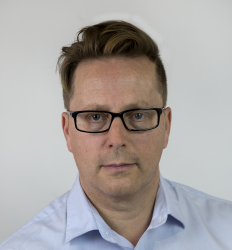 Latest posts by David Llewellyn-Smith
(see all)