God knows why the Morrison Government is so keen to support the gas cartel. It's not grateful. Via The Australian:
"When prices are being touted that are lower than the cost of getting it out of the ground, they are just not based in the reality of today," Shell Australia chairman Tony Nunan told The Australian.

"The $4 target, which comes up from time to time, is a price point that is lower than the lifecycle cost of being able to get that gas out of the ground.

"The reality is if a gas buyer is closer to the point of supply, the price should be cheaper. But the further away a buyer is, it's more likely to be expensive. That's what you see with supply into some of the southern states."

…"We've gone from lower-cost conventional sources of gas that was a byproduct of oil production to a place now where predominantly gas is produced in Queensland from coal-seam gas without liquids and is just higher-cost," Mr Nunan said. "So what's happening is the cost of supply has gone up. And as a result, the price of gas has gone up. That is the reality of where we are."
There is a grain of truth to this argument. QLD gas is more expensive than conventional. But we can make two points in response:
Most of the cost is in the infrastructure that was built to extract it. Once we look at cash cost, it comes out of the ground bloody cheaply as well. Some will say that it would not be fair to force writedowns on those infrastructure investments but it is because the cartel lied about having enough gas when it built it. So tough titties.
A lot of cheap conventional gas is still going offshore as well. From the Cooper Basin and other sources. This is third party gas that should never have been sucked up for export.
It is true that the cartel will have to take write downs if we force the gas price lower. But they'll still supply the cheap gas. That infrastructure is sunk cost and the gas comes out at a profit even at very low prices today.
It also shows that the alternative path to more supply, within the cartel such as the Narrabri project, will not lower prices. It is too expensive and even if it is reserved for local use the cartel they will suck up greater volumes elsewhere for export to keep prices high. The Curtis Island plants still have plenty of spare capacity.
Broad-based domestic reservation is deployed worldwide to prevent all of these problems. It is the only solution.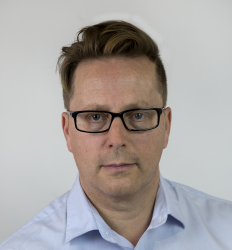 Latest posts by David Llewellyn-Smith
(see all)