A great discussion today as UQ freedom fighter Drew Pavlou joins an international panel discussing CCP influence operations worldwide with a focus on Australia. Worth your time if you can get through the poor tech:
Now live with expert panel on Chinese propaganda, link here: https://t.co/VNAv9FEpD7 pic.twitter.com/zlULJk2Noa

— Drew Pavlou 柏乐志 (@DrewPavlou) June 17, 2020
Great points throughout:
Australia "ground zero" for CCP influence;
propaganda tsunami;
media is bought;
Fake Left useful idiot of CCP.
Meanwhile, the CCP is accusing Australia of similar, at the ABC:
Asked about Senator Payne's comments on Wednesday (local time), Mr Zhao hit back with an accusation of his own — that Australia was doing the very thing it had, in his view, accused China of.

"As facts have shown, disinformation is Australia's expertise, not China's," Mr Zhao said.

"The UN and WHO have called on countries to strengthen solidarity and cooperation to counter all sorts of disinformation.

"We hope the Australian official [Senator Payne] will act responsibly in a just and objective manner, stop political manipulation of the pandemic and contribute to the global combat against the pandemic."

Senator Payne had said in a Tuesday night speech that it was troubling that some countries were "using the pandemic to undermine liberal democracy and promote their own, more authoritarian models."
Wolf wankers of the world unite!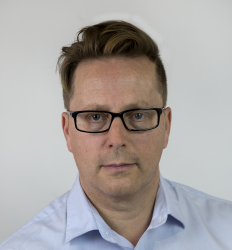 Latest posts by David Llewellyn-Smith
(see all)