Back in March we learned that apartment owners were involved in two combustible cladding class actions backed by litigation funder IMF Bentham. Alucobond manufacturer 3A Composites and supplier Halifax Vogel Group are the subject of one of the class actions, whereas Vitrabond supplier Fairview Architectural is the subject of the other class action.
Today The AFR reports that potentially more than 1,000 buildings worth multiple billions of dollars could be captured under the first class action listed above after the Federal Court rejected efforts by Alucobond manufacturer 3A Composites to limit the number of claimants against it:
"The evidence filed by the parties in relation to the interlocutory application suggests that there is likely to be more, perhaps many more, than 1,000 group members and that the potential damages claims may total many billions of dollars," Justice Wigney said…

"3A Composites is not in a position to confirm whether there are at least 1000 buildings in Australia that would be subject to the class action," it told The Australian Financial Review.

"3A Composites has always understood that its products were being safely used by qualified professionals and 3A Composites intends to vigorously defend its legal position in the class action."
So, the two biggest suppliers of flammable cladding are embroiled in class action lawsuits.
If they lose these cases, then the ramifications could be huge, possibly resulting in many millions of dollars of compensation being paid to owners of thousands of apartments across Australia.
Surely other suppliers will also then be dragged into litigation.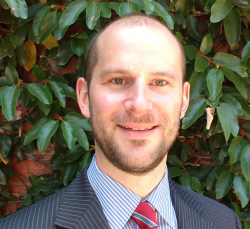 Latest posts by Unconventional Economist
(see all)