Nobody could ever accuse SloMo of being quick out of the blocks but is sense finally here? At the AFR:
The Morrison government believes moving people from JobKeeper to JobSeeker beyond the end of September will maximise their employment prospects because it will put them into a system which is designed to find them work.

Part of the strategy under formulation involves the likelihood of making the JobSeeker payment more generous than the $40 a day at which it was set before the coronavirus crisis.

…Sources told the Financial Review that it would revert to a higher level than the original but the government would be guided by the Treasury, which is currently reviewing both JobKeeper and JobSeeker. The details of the review will be included in an economic statement to be released on July 23.
This makes perfect sense. JobKeeper is really just a measure to hide unemployment. Put the unemployed on an appropriate benefit instead, then they are supported while the nation must face the higher numbers honestly, driving better policy.
A substantial rise is long overdue.
As we know, Australia's payments to the unemployed are among the very lowest in the developed world: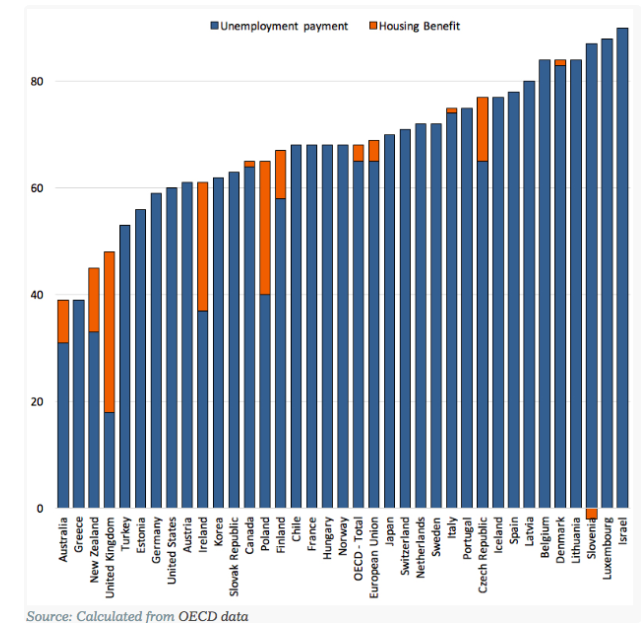 They had also fallen way below the poverty line: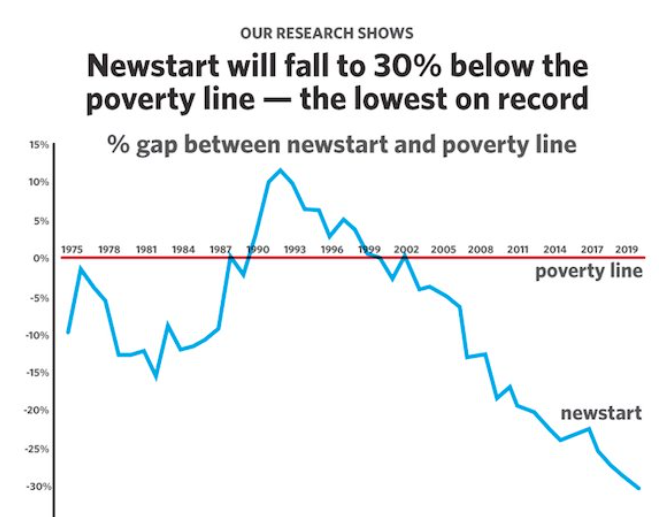 The macroeconomic arguments for lifting Newstart were already impeccable, given Australia's chronically weak domestic demand: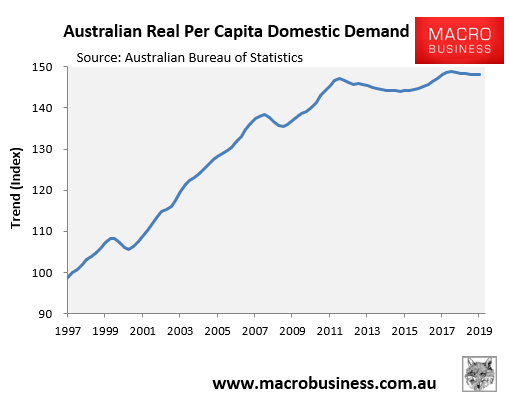 Now that unemployment is likely to remain higher for longer, that argument has only been strengthened.
Raising JobSeeker permanently by a material amount (not necessarily the current doubling) would provide a much-needed stimulus for the economy since the unemployed would spend nearly every dollar they receive.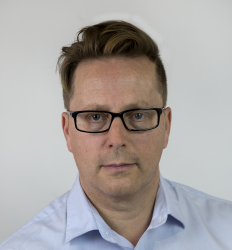 Latest posts by Houses and Holes
(see all)