The Fake Right is appalled at the Fake Left, from Alexander Downer at the AFR:
My message is simple. All good people have to rally to support liberal democracy against those who are now destroying it.

Several years ago I was having lunch with Peter Carrington. He had been both the British foreign secretary and the defence secretary and in the 1950s was the high commissioner in Canberra. We were deep in discussion about the political events of the time. Then he said something which startled me. He said I shouldn't assume that liberal democracy would last forever. It would struggle to survive. I argued with him saying that I was sure it would survive.

But these days for the first time in my life I've started to wonder. The drift away from the traditions of liberalism which have underwritten Western societies – and many beyond – are being seriously challenged.

Liberal democratic societies are not just about democratically held elections. As important is the commitment to freedom of speech, freedom of expression and most importantly of all the equal value of all human beings regardless of class, race, gender and sexuality. This whole concept of the equality of humanity has its roots in Christianity.

These characteristics of liberal democracies are fundamental to political stability. People are allowed to campaign for any manner of different causes as long as they do so within the laws made by democratic institutions. They are allowed to express all sorts of opinions and to use what language they wish.
And they are allowed to protest, as well as deface a few statues if they wish and are prepared to wear any resulting criminal actions.
The Fake Left movement underway may be preoccupied with symbols over substance but so has been the Fake Right for many years. Since the 1990s, Coalition Governments have been far more interested in exactly the same, pursuing culture wars and racial-baiting, backed by their media supporters, as the real seat of power shifted from liberalism to oligarchy.
Under their watch, market economics transformed from the utilitarian to the rentarian. Public good economics became autocratic businessomics. Meritocracy became kleptocracy. Competition became the Game of Mates.
As economic regulation loosened, social regulation tightened via symbolic attacks on everything from Reconciliation to free speech and refugees.
The Coalition transformed from a sensible centre national interest political party into vertical market media gangsterism, equipped with a closed-loop of logic that constantly quoted itself in a sympathetic press while fantasising that it was somebody else.
The Fake Left was always going to figure out eventually that it needed to do the same if it was going to compete. Eventually, it did, and now we have two competing vertical market media gangs that compete for hearts and minds with closed-loops of logic that constantly quote themselves while fantasising that it is somebody else.
So far as I can tell, they are as bad as each other. Neither side addresses the forces of production and how they are distributed. Neither addresses broader equality, social and generational economic exclusion. Both accept that corporations rule the world while pretending otherwise.
It's not that single-issue politics does not have its place. It does. But when it supplants sensible center politics then your society and its power relationships are, by definition, confined to fighting over the marginal.
As Karl Marx might say, both are obsessed with the irrelevance of the superstructure of capitalism while the base, where all of the power lies, watches on getting ever richer, more entrenched, and anonymous.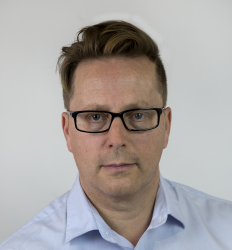 Latest posts by David Llewellyn-Smith
(see all)