Martin North and I were interviewed last week by the Daily Mail's Alison Bevege, where we both rejected the notion of returning the Australian economy to its pre-COVID-19 "Ponzi" state:
Australia had become too dependent on housing construction fuelled by a giant mortgage debt bubble and unsustainable mass migration…

Economist Martin North said the time is right for the government to splash out on strategic infrastructure projects to create thousands of jobs, saving the country from a potential depression.

'It's a huge opportunity if people could see it,' he told Daily Mail Australia.

'We have to take a strategic view. Interest rates are low and the government has the ability to borrow big.

'We need to capitalise on that and don't worry about the budget being balanced.'

Mr North said there were plenty of useful projects to create the jobs needed to help Australia out of the coronavirus downturn, including irrigation and sewer system upgrades…

Mr North said now was the time to invest in solid nation-building infrastructure that would set the groundwork for the next 30 years of Australia's future.

However, Mr North said he feared the Government would be pressured to prop up old economic distortions such as the over-reliance on housing construction which fueled a house price bubble and unsustainable mass migration.

'We can't just go back to pre-covid days, it would be a major mistake,' he said.

'If we go backwards, we'll just create problems for ourselves.

'It needs to create the greatest good for the greatest number of people – not just support the construction sector…

Mr North warned that the construction sector had been lobbying for massive migration levels to prop up the sector, despite the pandemic.

Economist Leith Van Onselen, who worked for Treasury, Goldman Sachs and now writes for website Macrobusiness, said governments should take advantage of the low borrowing rates to build infrastructure now.

'Not only would this help overcome Australia's massive infrastructure deficit brought about by 15 years of mass immigration, but would also help stimulate the economy during a period of weak private demand and high unemployment,' he told Daily Mail Australia.

Mr Van Onselen said the nation-building benefits would be undone if the government reverted back to mass migration.

'This would overload the new infrastructure and lift labour supply, thus being self defeating,' he said.

Wages had already stagnated due to an oversupply of labour before the coronavirus pandemic hit.
The Australian's Judith Sloan has also today rejected a return to mass immigration:
Promoters of a Big Australia never give up, irrespective of the circumstances. Strong economic growth? We need more migrants. Weak economic growth? We need more migrants. The answer is always the same.

What's worse than the constant, self-serving urgings is that these interest groups clearly have the ear of most politicians at all three tiers of government…

In the past decade, per capita GDP has gone nowhere despite high levels of NOM… The work of the Productivity Commission, for instance, highlights that any positive impact on per capita GDP of migrant intakes is very lagged — there is dilution of the capital stock in the meantime — and that almost all the benefits are captured by the migrants themselves…

Lobbyists arguing this case are not concerned that new mig­rants may take the jobs of Australians at a time of high unemp­loyment. Nor are they worried that the source countries may be best served by keeping their skilled workers and students. Commercial interests are at stake. The strategy is to conflate these interests with acting in the national interest…
Sadly, us 'rebel' economists will be ignored and immigration will be ramped-up at the earliest opportunity. Money talks.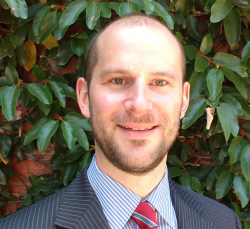 Latest posts by Leith van Onselen
(see all)