Melbourne apartment developer and AFR rich lister, Tim Gurner, has attacked the emerging 'build-to-rent' sector, describing it is "economically stupid" and will "wipe out mum-and-dad investors":
"I am incredibly against build-to-rent, purely because I think economically, it's a stupid model in the sense that a 4.5 per cent return on costs [the magic number according to Mirvac] should not get a development off the ground.

"But that's actually not what I am most worried about. What I am much more concerned about is by bringing in the Blackstones and Greystars and the big boys from overseas they are going to wipe out the mum-and-dad investors"…

"I am very concerned what build-to-rent will do for mum-and-dad Australians who have used negative gearing to grow their asset pool and grow capital"…

Mr Gurner said it was untrue that build-to-rent would make housing more affordable.

"Build-to-rent's number-one claim is they get a 15-20 per cent premium on market rents," he said. "So looking at build-to-rent as an affordable housing market, it's actually the opposite. Rents will go up.

"It's one group have a monopoly over a market or a building and they control the pricing, versus mum and dads fighting with each to get the pricing right."
As MB has argued repeatedly, build-to-rent's practical application has been questionable in both the United States and the United Kingdom.
There are legitimate questions that need to be answered before Australia proceeds head long down the build-to-rent path, namely:
will corporatising the rental market actually result in lower rents?
would a listed corporation charge any less than a regular landlord, especially so when its pricing power will obviously be higher?
would they be more or less accountable for maintenance and costs?
Are we supposed to believe that adding a cabal of profit-dependent corporations to the housing "market" will reduce its already monstrous lobbying power? Gurner aside, the property lobby's overall lust for build-to-rent suggests not.
Rather than fixing Australia's housing problems at the source, 'build-to-rent' is shaping up as another 'affordability' policy favoured by the rent-seekers for the rent-seekers and aimed at sucking more lifeblood from the catastrophic market failure of Australian housing.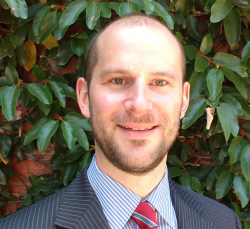 Latest posts by Leith van Onselen
(see all)