Given it is likely mostly lies, the most remarkable feature of the Chinese recovery is that it still looks like crap. Headline growth indicators are weak with industrial production up a lousy 4.4% year on year and still down -2.8% YTD. It's even worse elsewhere with retail sales down -2.8% YOY and -13.5YTD. Fixed asset investment is still down -6.3YTD: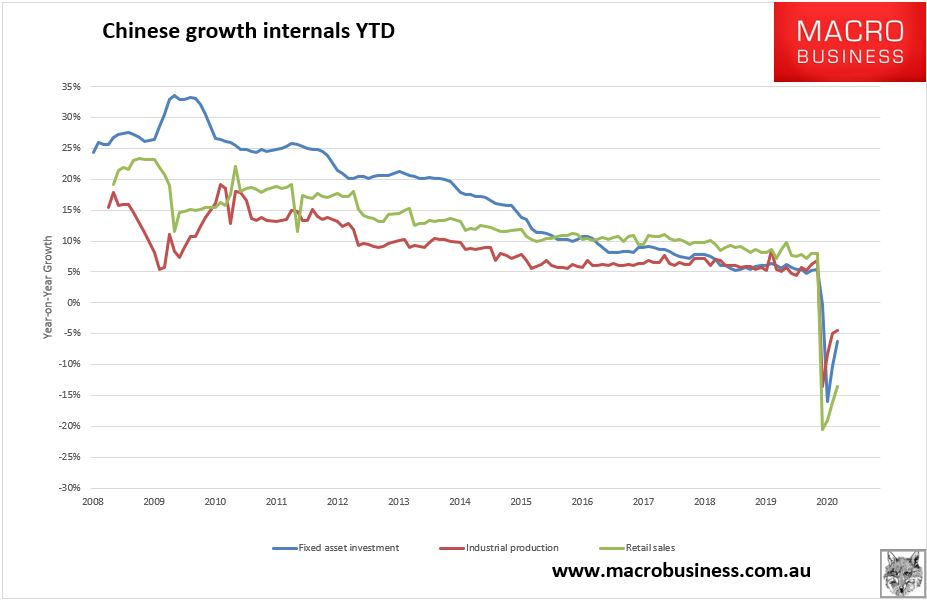 Digging into things a little, it's still ugly. Empty apartment sales are down solidly YTD but turning upwards YOY:
There are 1421 words left in this subscriber-only article.