More Global Times material today pounding away at "racist" Australia. Not that it is very convincing. The video is a rehash of the patchy reporting of incidents by local media, overlaid with an ominous tune, and had been shared a grand total of four times when I looked.
China boffin, John Fitzgerald, reckons we should all be afraid, via Crikey:
A big shift is underway. Public reprimands from Beijing are hardly new, but before this incident they tended to be spontaneous and inconsistent. In December 2013, Foreign Minister Wang Yi rebuked Foreign Minister Julie Bishop to her face over the South China Sea dispute. It was an awkward moment, but it ended there. Further criticism and name-calling followed the Australian government's decisions to limit foreign political interference in 2017 and to ban Huawei from tendering for major telecommunication contracts in 2018. On each initiative, Australia acted well ahead of the US and other countries, prompting one of China's top Australia watchers to accuse Canberra in September 2019 of playing a 'pioneering role' in a global anti-China campaign. But there was little sign of coordination among the accusations.

In the wake of the call for an inquiry, however, a decision has been taken at the highest levels in Beijing to consolidate earlier random and inconsistent critiques of Australia into a common communications strategy in support of a unified approach that involves leveraging trade and investment to punish Australia for challenging Xi's version of events and his vision for the region.

This approach is wrapped in a communications strategy branding Australia an irredeemably racist country in thrall to US hegemony—incapable of thinking independently or pioneering China policy for the world, as critics had indicated earlier, but instead tagging lamely along in the superpower's lumbering tread. It is being implemented methodically across many arms of government, including five ministerial-level agencies that have taken action so far: Trade, Education, Tourism, Foreign Affairs, and Propaganda (the home of the People's Daily).

Following Canberra's call for an inquiry, Beijing notified the world of Australia's pariah status through a strongly worded editorial in the state-run paper on 28 April under the byline Zhong Sheng, or 'Voice of the Centre'. This byline is reserved for editorials signalling central party views on important international relations issues. It's fair to say it is the voice of Xi, one or two steps removed. The target of the rebuke was Sydney's Daily Telegraph, which the editorial accused of 'evilly associating' the pandemic with China by defacing the country's national emblem with a graphic image of a viral crown.

…The Zhong Sheng editorial signalled a high-level central party decision concerning Australia to every government ministry and to officials running China's state-owned enterprises at home and abroad, along with tourism and education agents in China, that people around Xi have adopted a hostile approach towards Australia. All need to fall into line.
Good. The truth is we need less Chinese students. This is an entirely economic argument. It is not the fault of individuals. But the trade has corrupted our universities to the point of them being unrecognisable. They now routinely:
conduct research that aids tyranny;
crush free speech that protests against tyranny;
allow the CCP to conduct courses via Confucious Institutes;
force proficient English speakers to effectively tutor foreign via group learning;
lower pedagogical standards;
make Australia vulnerable to economic coercion;
drive up property prices;
drive down wages;
add to the general crush loading.
This is not education. It is re-education.
Once you include the externalities, as the largest component of the international student trade, the Chinese student trade makes a material contribution to lowering Aussie living standards. As said, it's not any individual's fault but that does not make it untrue.
It's more CCP gaslighting to use racism as the excuse, but we can all be glad if and when Bejing does stop the trade.
Meanwhile, the Australian Government is still captured by it, at The Australian:
Marise Payne has warned Chinese "disinformation" is undermining democracy and creating a "climate of fear", as she committed the nation to a new global push to strengthen international rule-making bodies which are vital to Australia's security.

In a strident speech, the Foreign Affairs Minister pointed the finger at China and Russia for spreading false information during the pandemic to shore up their authoritarian systems.

…Just days after Scott Morrison declared Australia had "done nothing to injure" the nation's relationship with China, Senator Payne told the ANU's National Security College on Tuesday that China's claims its students and tourists were at risk of racism in Australia were unfounded.

She declared Australia would stand against the use of disinformation "to foment violence and divide communities", countering it with "facts and transparency".
We do need to protect Chinese Australians from Beijing's divisive lies but there's nor need to overreact. It's just another childish CCP lie and if it wants to kill the student trade then good!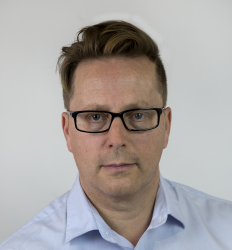 Latest posts by David Llewellyn-Smith
(see all)