CBA's head of Australian economics, Gareth Aird, forecasts that tomorrow's March quarter GDP will fall by 0.3%:
Key Points:

We expect Q1 real GDP to contract by 0.3%.
Annual growth, revisions aside, should dip to 1.4%.
Household consumption, dwelling investment and business investment are all expected to fall inQ1.
Public investment and net exports will make positive contributions to growth.
We expect nominal GDP to rise by 0.7% which would see annual growth ease to 3.1%.

In many ways the March quarter feels like an eternity ago. For the early part of Q1 20 the main talking points around the domestic economy were related to the bush fires and how the tourism and educations sectors were being impacted by a reduction in the number of Chinese residents coming to Australia. But things had taken a very different turn by late March. Concerns around COVID-19 had shifted to the spread of the virus within Australia and large parts of the economy were shut down in an effort to limit transmission. Whilst the main impact of the shutdowns will be evident in Q2 20, the initial impact will be captured in the Q1 national accounts. On our estimates real GDP contracted by 0.3% in the March quarter.

The components of GDP are likely to indicate that the contraction in output was limited to the domestic private sector. Public demand and the external sector contributed to growth (see table 1). In summary, the data for Q1 20is expected to show:

–a decent fall in household consumption;

–a modest fall in residential construction because of a decline in new construction partially offset by a lift in alterations & additions;

–a slight fall in business investment;

–strong growth in public demand because of a lift in recurrent expenditure;

–a rundown in inventories which will subtract 0.5ppts from growth

–a solid 0.5ppt positive contribution to growth from net exports.

The decent 2.9% increase in the terms-of-trade over Q1 will support national income and has helped to deliver another current account surplus. We have forecast a quarterly lift in nominal GDP of 0.7% which would see annual growth ease to 3.1%. Nominal GDP, however, is expected to fall sharply in Q2 which will weigh heavily on the revenue side of the Commonwealth budget.

Overall the Q1 20 national accounts will not have any policy implications and should be of little consequence to financial markets. But from an accounting perspective, a negative GDP print will mean that Australia's long recession free run came to an end in in 2020. That said, we don't place much weight on the technical definition of a recession which is defined as two consecutive quarters of GDP contraction(see here). We think that it is crystal clear that the Australian economy is in recession even if Q1 20 GDP growth happens to be positive.
Quarterly GDP is always a crapshoot and subject to a high degree of numberwang. We'll find out the result at 11.30am tomorrow, not that it really matters.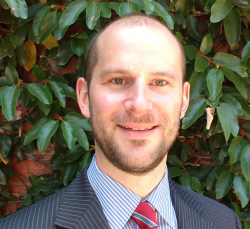 Latest posts by Leith van Onselen
(see all)