When the Howard Government navigated his GST reform package through the Senate at the turn-of-the-century, it was forced by the Democrats to exempt fresh food, health and education in a bid to protect lower income earners from the GST's regressive impacts.
Reserve Bank board member, Ian Harper, is among those now calling on the GST rate to be broadened, claiming it "is not a broadbased consumption tax anymore":
[Harper] said the changing structure of the economy, in particular the rapidly growing share of the health sector, has led to a progressive shrinking of the GST base. This evolution is "bound to" accelerate in the wake of the pandemic, he said. "If the minister (Senator Cormann) is saying lifting the rate is not a good idea, then we should extend the base. We can't avoid the fact this is not a broad-based consumption tax anymore"…

ANU Crawford School of Public Policy's tax institute, agreed that broadening the base was more important than raising the rate.

"If you raised the GST to 20 per cent now you've just increased the incentive to spend money on non-GST stuff," Professor Breunig said.

Extending the tax to food would raise an extra $6.4bn in federal tax revenue, say Treasury estimates from 2016. Broadening the tax to include education and ­financial services would generate around $4bn each, and health $3.6bn.
Closing exemptions and broadening the base of the GST would obviously be more efficient. But it could also be less regressive, especially if some of the additional funds raised were used to compensate the lower-paid.
According to Crispin Hull, these exemptions have created perverse impacts, with higher-income earners benefiting disproportionally:
Go to any supermarket and see what the well-dressed obviously wealthy people put in their trolleys: fresh food and finest cuts of meat and fish, all GST exempt. See what the poorly dressed obviously time-stressed struggling people with kids in tow put in their trolleys: processed frozen TV meals, sugary drinks, all attracting the GST.

Who sends their kids to private schools with GST-exempt fees – mainly wealthy people.

Who spends more on GST-exempt health goods – mainly wealthy people.

If you imposed the GST on those things… you would make it less, regressive, not more so.

And it you increased it to 12.5 per cent, you could give compensation to lower-income people…. it means that wealthy income-tax dodgers would have to pay more tax if they wanted to enjoy their income.
Makes sense. Broaden the rate!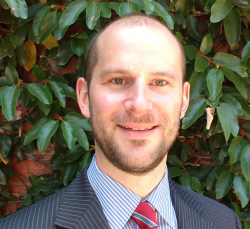 Latest posts by Leith van Onselen
(see all)