The polls have swung:

The approval rating is shocking:

Betting markets have spoken:

And the virus is giving the marching orders:

All seems a bit too early for such strident conclusions but Trump is certainly in a lot of trouble. Gotti has the implications:
Boston-based Christine Todd, who is head of US fixed income for Amundi, Europe's largest investment manager… put out a special bulletin showing that while Biden might be better for markets than Sanders he would still dramatically reduce US share values, particularly when combined with the higher COVID-19 infection rates.

…Todd and Amundi calculate that Biden's tax increase agenda would reduce the S&P 500 earnings estimate for 2021 by roughly $US20 per share, from $US170 to $US150. As a rule of thumb, every percentage point change in the effective corporate tax rate should change S&P 500 earnings by 1.2 per cent, or $US2 per share.

Todd and Amundi concentrated on corporate taxation but the Biden agenda also has a range of increased taxes for higher income individual Americans, including a 12.4 per cent Social Security payroll tax on income earned above $US400,000, evenly split between employers and employees; an increase in the top individual income tax rate for taxable incomes above $US400,000 from 37 per cent to 39.6 per cent; taxing long-term capital gains and qualified dividends at the ordinary income tax rate of 39.6 per cent on income above $US1 million and eliminating the so called step-up basis for capital gains taxation.

In addition, Biden plans to cap the tax benefit of itemised deductions to 28 per cent of value, which means that taxpayers in the brackets with tax rates higher than 28 per cent will face limited itemised deductions.

The money raised by the higher corporate and individual taxes will be directed towards increased access to healthcare and support minority communities through a new affordable housing program. There will also be substantial investment in infrastructure.

We are looking at a different America under Biden and one that will not be anywhere near as favourable to the share market.
The starting for earnings at $170 is too high. It assumes a v-shaped recovery. $150 is more likely. Subtract $20 and you get a one-third fall from expectations.
So, Biden is bad for the stock market. Initially. Afterwards is another matter.
Equality policies will crimp corporate margins at first. But higher taxes and rising wages will also inject massive investment into automation as deglobalisation intensifies. Productivity will surge.
This will deliver US earnings a big boost in the medium term, along with stronger top-line growth as domestic demand is stronger with wages.
Trickle-down economics boosts corporate margins in the short term at the expense of the long as it hollows out middle classes. Correcting that imbalance to boost productivity is better for profits in the long run.
I would buy the Biden bust.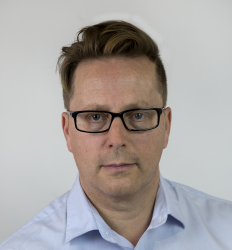 Latest posts by David Llewellyn-Smith
(see all)