In noted yesterday how Australia was facing a mortgage time bomb given 485,063 mortgages valued at $175.6 billion have been deferred for six month by Australia's banks, representing around one in fourteen borrowers: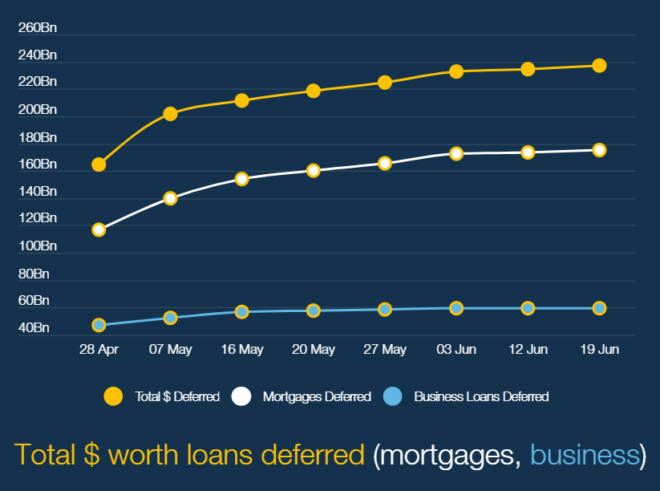 I also noted how the expiry of these mortgage deferrals would coincide with the expiry of the Morrison Government's emergency income support in late September.
Today, it has been revealed that the Australian Prudential Regulatory Authority (APRA) and Australia's banks are working together to guide borrowers past the mortgage repayment cliff:
The prudential regulator and the banking industry are in deep discussions about cushioning the impact of the nation's looming financial "cliff" by trading a longer period of loan deferrals for extended capital relief…

Negotiations are considered likely to bear fruit before the end of July, after the Australian Prudential Regulation Authority gathers more data from the banks conducting check-ins with customers three months after loan deferrals began in mid-March…

"Other solutions will be examined, like lengthening the term of the loan, using redraw facilities, refinancing at a lower rate, or interest-only repayments"…

APRA chairman Wayne Byres told a Senate committee last month that some bank customers would clearly be unable to repay their loans once their repayment deferrals expired.

"But equally we don't want to put pressure on a large group of customers at the wrong point of the cycle," Mr Byres said.

"We often talk of the cliff, which is when everything ends in six months' time.

"No one has an interest in going off the cliff, so we have to work out what the next phase is going to be and that will be dependent on the economic situation at the time."
APRA and the banks are justifiably concerned. A mortgage repayment cliff coinciding with a welfare cliff is a dire prospect for the Australian economy and the property market, which are currently living in an artificial bubble.
The situation needs to be managed very carefully to avoid a hard landing.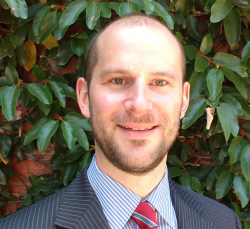 Latest posts by Leith van Onselen
(see all)