I have warned over and again. All of the gushing drivel from Nev Power, Andrew Liveras and others about a manufacturing revival was based upon false assumptions.  We did not fall to the lowest industrial output in the world by accident. It was a maniacal experiment in macroeconomic policy that did it and nothing will change until that does.
To wit, the gas cartel gouges happily on:
Stubbornly high prices for contracted gas on the east coast have driven Brickworks to invest $126 million in a new, more efficient production plant at its western Sydney site as it seeks to eke out supplies of the fuel that are costing more than double spot prices in the domestic and international market.

"You've got to pull costs out somewhere," said Brickworks managing director Lindsay Partridge, noting that the company's gas supply contract with Santos is priced at "north of $10 [a gigajoule]", well above short-term rates.

Mr Partridge said he understood that current soft spot prices wouldn't support development of new gas wells, and noted that Brickworks also couldn't rely on the spot market for supplies given its need for certainty over delivery and the risk prices could shoot higher.
Let me just reiterate that Aussie gas is currently being sold throughout Asia at…wait for it…$2.90Gj. The ONLY way to change this staggering gouge is domestic gas reservation.
But that is only the tip of the iceberg of government intervention required. As the above business titans trumpet the perfect conditions for a manufacturing rebirth, the Australian dollar is on its way back to the moon as it tracks iron ore.
This has two implications. First, manufacturing is being priced out instantly again. Second, all local capital will immediately get funneled into mining and prospecting.
To overturn these forces for a manufacturing rebirth you need to:
tax miners heavily and throw the dough offshore into an SWF;
cut taxes for everybody else, in particular manufacturers;
lean heavily on capital incentives to correct the pull of the endowment sector.
In short, to have any manufacturing renaissance at all, you need a suite of policies that include:
mining super-profits taxes and a much large SWF;
other low dollar policies including negative interest rates and, crucially, property tax concessions reform plus tight macroprudential;
massive government incentives including co-investment, next-to-no-tax and wage constraints.
Then you might get some more industrial investment provided your micro-economic policies are aligned, such as university skill production (nope), innovation incentives (nope) and R&D incentives (nope).
Self-evidently, none of this policy is coming so neither is a manufacturing reboot. The one exception will be where the government chooses that it is a national security risk to not have it. And the Government will have to fund, partly or completely, those areas as well. Something along the lines of this:
The Australian government handed major pathology companies lucrative Covid-19 contracts through limited tenders, shielded their closed collection centres from takeover, provided large subsidy increases after industry lobbying, waived normal registration fees and promised to provide additional assistance outside jobkeeper.

Guardian Australia has spent the past week examining aspects of the federal government's response to coronavirus, investigating problems with jobkeeper, the childcare support package, and the potential economic impact of the sudden cessation of stimulus.

A critical part of the government's response was aimed at helping the highly concentrated and influential private pathology sector.

The sector has played an important role, providing crucial testing capacity at a time of immense need. The sector also suffered a significant financial hit when non-Covid-19 testing declined in the middle of the pandemic.
That of course trashes free trade agreements, promotes corruption and kills markets.
Perfect for Australian conditions.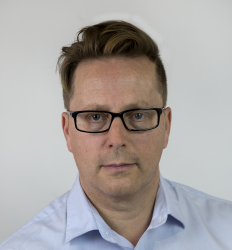 Latest posts by David Llewellyn-Smith
(see all)