Australia's banks have pledged to continue to defer mortgage repayments for customers struggling financially during the COVID-19 crisis.
Prime Minister Scott Morrison and Treasurer Josh Frydenberg met with bank CEOs and the RBA Governor on Friday and confirmed that additional support will be provided to those that need it.
According to the Australian Bankers Association, nearly half a million Australians – representing one in fourteen borrowers – have deferred around $176 billion worth of mortgages.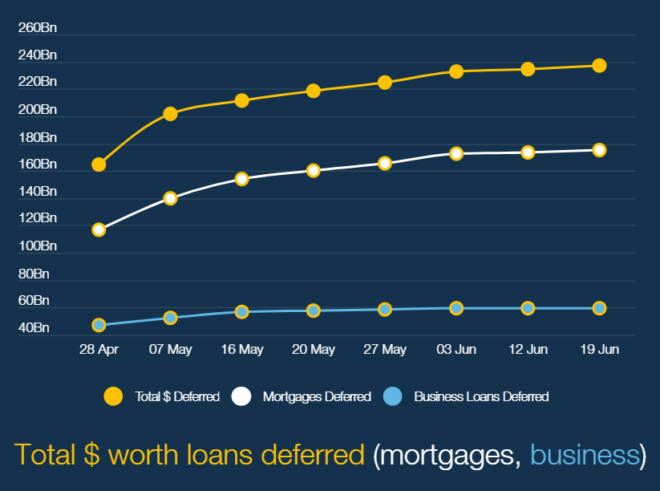 Repayments were scheduled to commence from late September, around the same time that emergency income support was set to expire.
The decision to extend mortgage repayment holidays comes amid concern from the banks that around one-in-five borrowers that delayed repayments are in deep financial trouble:
Major banks are bracing for a savage increase in problems in their massive mortgage portfolios after preliminary investigations suggest up to one in five home loan borrowers who have asked for a repayment holiday during the coronavirus crisis are in deep financial strife…

This suggests that some 96,000 borrowers, with mortgages worth almost $35 billion, will end up in the banks' intensive care units…

These borrowers have typically lost their jobs as a result of the coronavirus, which means they no longer earn enough income to meet their mortgage payments.
Unless a V-shaped economic recovery can magically be engineered, banks and borrowers will sooner or later have to face the music.
Those struggling to repay may be better-off selling while they can before property values fall further.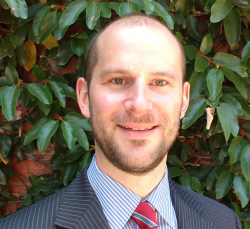 Latest posts by Leith van Onselen
(see all)