Sydney's Eastern Suburbs Light Rail Project is a textbook example of Australia's infrastructure failure.
A 2012 Infrastructure NSW report warned CBD light rail had "no material speed benefits", "is less flexible", "does not offer significantly greater capacity", and would be "significantly more expensive than bus services".
In 2018, the former head of Infrastructure NSW, Paul Broad, described the project as a waste of money and a vanity project that should have never been started.
This was immediately followed by a secret report prepared by the NSW State Government's own experts – the Transport for NSW's urban domain reference group – which warned the plan for the Eastern Suburbs Light Rail Project was ill-conceived from the outset.
NSW Auditor-General Margaret Crawford slammed the management of the Eastern Suburbs Light Rail Project, claiming the Government's failure to conduct a proper business case led to a $500 million cost blowout. RBA Governor, Phil Lowe, also panned the project as a textbook example of poor oversight.
After lengthy delays, sixty businesses and landlords launched a class action lawsuit against the NSW Government, whereas NSW taxpayers were stung $576 million in compensation payouts to Spanish subcontractor Acciona.
When the project finally opened in December 2019, passengers labelled it "too damn slow" and far slower than the bus service it replaced.
Then the Rail, Tram and Bus Union NSW labelled the Light Rail Project a "flawed service" with a network speed "among the lowest in the world".
Now, the NSW Auditor-General has reported that the cost of the Light Rail Project has soared to $3.1 billion – double its initial announced cost:
The state government failed to regularly update the true cost of the troubled Light Rail project, which will now "exceed $3.1 billion," a scathing Auditor General's report has found.

The $3.15 billion estimated price tag is almost double the original cost of $1.6 billion. The figure includes almost $154 million that had been omitted from the bill when the cost was revised up last year.

In addition to a further cost blowout, the report found the Light Rail is slower than promised, and a key benefit of the project – government savings by cuts to bus services – will recoup "significantly" less than expected.

Auditor-General Margaret Crawford found the government had failed to regularly update the public about cost blowouts.

"The information on project costs has not always been accurate or current," her report said.
Long delays. Massive cost blow-outs. Slow travel times. What a farce.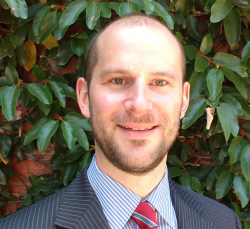 Latest posts by Leith van Onselen
(see all)