In September 2019, the Australian Securities & Investments Commission (ASIC) reported that one in 10 consumers who took out a home loan via a mortgage broker were finding it hard to meet their repayments within 12 months. ASIC's research also found that although consumers generally expect a mortgage broker to secure the most suitable home loan for them, 58% were offered just one or two loan options by their broker, while many brokers recommended just one loan.
In February 2020, ASIC acted on recommendations from the Hayne Royal Commission and issued guidance on the new best interests duty obligations, in a bid to ensure that brokers do the right thing by customers.
Now ASIC has advised mortgage brokers that it will strictly enforce the requirement that they act in customers' best interests. Legislation to impose the 'best interests duty' takes effect on 1 July, although ASIC will delay enforcement of the new rules until the start of 2021.
Amongst other things, mortgage brokers will be required to take into account the financial circumstances of each customer and closely scrutinise so-called cash-back offers from lenders:
Under the new laws, mortgage brokers will be required to keep detailed records for each client including a copy of the responsible lending assessment, a copy of the credit guide given to the client, information about the customer collected as part of the application and outcomes of applications.

Brokers will also need to record details of each conversation had with the customer, information showing how the broker acted in the best interests of the customer, the options and ultimate recommendation provided as well as any conflicts that arose and how they were mitigated…

ASIC commissioner Sean Hughes said the guidance was even more important in the present environment where banks and other lenders were competing aggressively on price.

"In a low-cost borrowing environment this guidance says you need to present a range of options to the customer and you need to make sure your advice is in the best interest of the customer and there are no other factors influencing your recommendation"…
The mortgage broking industry tried to fight-off these best interest rules, which currently apply to financial planners, but were unsuccessful. Now they have six months to adapt to the new regulatory regime.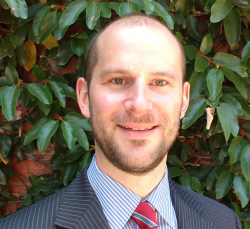 Latest posts by Leith van Onselen
(see all)