More on the wolf wankers today at SCMP:
Since China imposed tariffs on Australian barley and banned exports of beef from four Australian abattoirs three weeks ago, Australian Trade Minister Simon Birmingham has tried unsuccessfully to get in touch with his Chinese trade counterpart, Minister of Commerce Zhong Shan.

This creates an unusual situation for two countries with strong trade relations, and only adds to growing suspicions in Australia, the world's most China-dependent economy, that the tariff and bans were punishment for Canberra's political support for an international inquiry into the origins of the coronavirus.

During a radio interview on Monday, Birmingham expressed his disappointment again at not being able to speak with Zhong despite trying several times to place a call. It is understood Birmingham's request for a phone call "could not be facilitated at this time".
Jolly good. We're moving on, via Bloomie:
Australia's farmers are on a mission to find fresh buyers for their barley, and are targeting bigger exports this year even after the country's top customer, China, slapped tariffs of about 80% on the grain.

Markets in Japan, Vietnam, Indonesia, India and Saudi Arabia are among those being scoured for new clients or eyed for increased shipments of the cereal, which is mostly used in brewing and livestock feed.

"What we should take out of international trade and recent events here in Australia is that exporters, in simple business principles, should not have market concentration," Agriculture Minister David Littleproud told the Rural Press Club of Victoria Thursday. "It's important that we spread the risk."

…Australia is likely to see a bumper winter crop season following widespread early rains, potentially lowering prices. Rabobank expects barley exports to rise as much as 13% to 4.5 million tons in 2020-21.

…China has been by far the dominant buyer in recent years, taking 5.7 million tons in 2017-18, though that dipped to 2.5 million tons in 2018-19. That's well ahead of the next buyer, Japan, which purchased 746,000 tons in 2018-19. About 3 million tons is used domestically.

Most new buyers will be seeking barley for feed, which doesn't fetch the same premium as malting barley, said Nicholas Orssich at INTL FCStone. With prices for Australian grain coming down recently, it's looking more appealing for buyers in Southeast Asia and Saudia Arabia, though the appreciating Australian dollar will be a headwind, he said.
Exactly as expected. Capturing new market shares costs a little upfront then it all shakes out over time to something like it was. China will still need the barley and it will be displaced from elsewhere opening new opportunities for us.
This is the way of commodity markets. They are fungible. The product gets shipped regardless of wolf wankers in Beijing.
We don't need China. China needs us.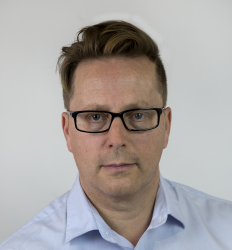 Latest posts by Houses and Holes
(see all)