When the Morrison Government's $1500 a fortnight JobKeeper wage subsidy was first announced, we argued (among other things) that it would be rorted by businesses manipulating the rules to delay the timing of sales to ensure they qualify.
Two months on and ATO data has revealed that its JobKeeper hotline had received 3,338 calls about alleged abuse of the scheme by the end of May.
Michael Croker of Chartered Accountants Australia and New Zealand concedes that some companies have manipulated their turnover figures and changed their billing schedules to take advantage of the wage subsidy scheme. Other rorts include claiming the subsidy even though a company had not been in business prior to the pandemic or using an employee's tax file number on multiple JobKeeper applications:
Chartered Accountants ANZ tax leader Michael Croker told The New Daily businesses gutted by the pandemic, including cafes, tourism operators and retailers, have largely adhered to ATO guidelines.

But some companies have willingly misled the tax office by manipulating turnover and accelerating the payment of suppliers.

Some employers are also delaying their invoicing to not derive income, so it doesn't figure in turnover calculations," Mr Croker said…

"What's been more troubling for the accounting profession recently have been so-called pop-up employer schemes and employee arrangements."

Mr Croker said a 'pop-up employer scheme' is when an employer submits applications for JobKeeper despite not being in business before the pandemic.
Meanwhile, the Australian Federal Police raided the Melbourne head office and factory of bedding company Australian Comfort Group on 3 June. The raid follows allegations the company deliberately depressed monthly revenue in order to become eligible for up to $11 million in wage subsidies under the JobKeeper scheme:
The Australian Comfort Group delayed issuing invoices and the processing of customer orders in April…

The firm's monthly revenue fell by more than 30 per cent – the required threshold to be eligible for the $70 billion JobKeeper program…

The police were acting on a tip-off to the Australian Taxation Office, which has received more than 3300 tips via its online and telephone hotlines related to the JobKeeper scheme.
The above highlights, once again, why JobKeeper should finish on its legislated late-September expiry date.
Instead, JobSeeker should be maintained at its current elevated level of $1,100 a fortnight until the labour market returns to 'normal levels', and then be lifted permanently by $95 a week (as advocated by ACOSS).
Maintaining JobSeeker at $1,100 would provide an adequate universal social safety net that catches anyone left unemployed. It is also far less distortionary than JobKeeper, which misses a wide variety of businesses and can be easily manipulated.
JobSeeker is a genuine social safety net, whereas JobKeeper is a convoluted program that benefits some businesses over others, can be gamed, and hides the true extent of unemployment.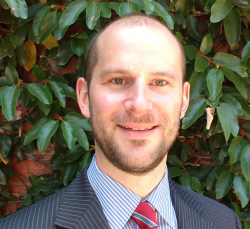 Latest posts by Leith van Onselen
(see all)