The ANZ's head of retail and business banking, Mark Hand, suggests that 2021 will be a very difficult year for small businesses. Plank claims many small and medium enterprises will not recover from the COVID-19 crisis, even with loan deferrals from banks and wage subsidies from the federal government. He says the best move for some SME owners would be to wind up their business and walk away with some equity:
Many small to medium enterprises have been given a six-month reprieve by banks propping up their businesses by loan deferrals, and the government via wage subsidies. But senior bankers recognise that ultimately, many will never recover.

"There are businesses that are broke now and have no chance of survival but have been given a six-month stay of execution," Mr Hand said.

"They will hope that the Christmas trading period will deliver a miracle and they'll survive – but not everyone will"…

The bank says about 15 per cent of its business lending book – or 19,000 customers – have asked for support. This includes repayment deferrals, fee waivers or other forms of assistance…

"For some business owners, the smartest thing for them to do is to wind it up now, and walk away with some equity"…

The latest APRA figures show about 750,000 loans worth about $250 billion have been deferred; the split between home loans and business loans is roughly 60:40, but dependent on each bank's lending profile.
Mark Hand's warning aligns with the Fortune Institute's Simon Reynolds, who last week warned that Australia is "heading for a small business disaster" and called for further assistance from the federal government.
Personally, I believe that JobKeeper should finish on its legislated late-September expiry date. The last thing Australia needs is for zombie, low productivity businesses with no genuine future to remain on life support.
Instead, JobSeeker should be maintained at its current elevated level of $1,100 a fortnight until the labour market returns to 'normal levels', and then be lifted permanently by $95 a week (as advocated by ACOSS).
Maintaining JobSeeker at $1,100 would provide an adequate universal social safety net that catches anyone left unemployed. It is also far less distortionary than JobKeeper, which misses a wide variety of businesses and can be easily manipulated.
JobSeeker is a genuine social safety net, whereas JobKeeper is a convoluted program that benefits some businesses over others, can be gamed, and hides the true extent of unemployment.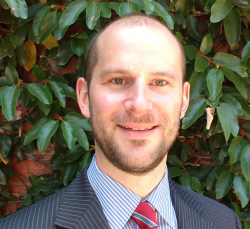 Latest posts by Leith van Onselen
(see all)