Via GaveKal:
It is clear that the southern United States is in the grip of a major wave of the Covid-19 pandemic. About half of US states, mainly in the south and southwest, have rising daily infections; and for the whole country, daily new cases are fast approaching 30,000, up sharply from the rate of around 20,000 a day that prevailed in late May and early June. Just how serious a problem is this for the US economy?

Until now, I have taken the view that rising case numbers alone would not be enough to convince state governments to slow down or roll back economic reopening plans. Instead, we would need to see sharply higher death tolls, or sharply increased pressure on hospital systems. As of our last report, these were not much in evidence (see US Reopening Tested By Regional Covid Outbreaks). But the risks to this core scenario are mounting quickly.

In analyzing these risks, I use only per-capita case and death rates (specifically, cases and deaths per million population). The absolute case numbers reported by the media simply reflect the fact that the virus is spreading over a wider population base. They thus overstate the intensity of the outbreaks, which is what we really need to know. In this report I focus on the 10 states which, as
of June 23, had seven-day averages of new daily case counts of at least 100 per million. For convenience we can divide these into the larger and economically more important (Arizona, California, Florida, Georgia and Texas) and the smaller (Arkansas, Nevada, South Carolina, Tennessee and Utah).

So what are these rising risks? First, cases in several states are accelerating. Arizona is an outlier: it is reporting over 370 new cases per million a day and its curve looks quite similar to that in New York, New Jersey and Connecticut in early April. The other states have lower case counts and gentler curves, but cases have been rising steadily for at least three weeks. And in Florida, Texas and a few of the smaller states the curves may be steepening into New York-style exponential growth.

Second, a key leading indicator—the positive test rate for Covid-19 tests—is spiking well above 10% in Arizona, Texas, Florida and Georgia; and rising less dramatically, but steadily, in five other states. (California's is stable at around 5%). A positive test rate of 10% or lower—preferably, below 5%—is needed to be sure enough testing is being done to catch all the cases in the community. A positive test rate that is not just above 10% but also rising, strongly indicates that many cases are still undetected. Therefore, we can be certain that over the next couple of weeks reported cases in all 10 states, with the possible exception of California, will rise far above current levels.

It is worth dwelling on the test data for a moment. Early in June, when cases in southern and southwestern states started rising, the claim was made that these rising case counts simply reflected more intensive testing. This claim is clearly false:

a) All these states dramatically ramped up testing in late April and May, and for more than a month saw no rise in case counts despite all the extra tests. In early June the number of tests grew more slowly or leveled off while the number of cases accelerated. There is no evident correlation between the number of tests done and the number of cases reported.
b) All seven of the states in our sample except Arizona and California are administering fewer daily tests per capita than the country as a whole. If high testing generated the high case counts in these states, why hasn't even more testing led to even higher case counts in the rest of the country?
c) The positive test rate in our sample of seven has been rising rapidly, indicating that many cases are being missed; in the rest of the country excluding those 10, the positive test rate has been steady at around 4%. So while the case counts in the rest of the country are likely to be more or less accurate, the case counts in most of the hotspot states (again, with the possible exception of California) are likely to be, if anything, underestimates of the true spread of the disease.

So without a doubt, Covid-19 cases are rising fast in these states, from relatively high levels, and are almost certain to rise a lot more in the coming weeks.

This warrants concern—certainly on public health grounds, and perhaps on economic grounds as well. But rising cases are not enough to have an economic impact: we also need to see rising death rates and/or a potential overload of hospital facilities. A widespread epidemic that does not kill a lot of people or threaten to overwhelm the medical system will not cause state governments to take the unpopular step of rolling back economic reopenings or imposing new lockdowns. And a notable fact about the current southern wave is that while per-capita cases have risen fast, per-capita death rates are very low and have not risen at all (see left-hand chart below).

This is very striking: in the New York metropolitan area outbreak, there was a lag of less than two weeks between the rise in cases and the rise in deaths. In Arizona, the increase in daily cases looks identical to the New York metropolitan outbreak; yet the increase in fatalities is far more benign (see right-hand chart below). In the other large-population hotspot states, cases are rising at a more moderate, yet still rapid rate, but deaths are also not moving up.

It is not yet fully clear why this should be. One reason is that the average age of people infected with Covid-19 in the new hotspot states is significantly younger than was the case in the original outbreak in the northeast. And since Covid-19's impact on younger people is far less severe than on older people, an outbreak that skews younger may result in lower rates of hospitalization and death.

This is all well and good so long as the demographics of the outbreak stay this way. This in turn requires older people to remain very cautious (which by many accounts they have been) and for nursing-home and assisted living facilities to be vigilant in protecting their residents. One recent analysis found
that these elder-care sites have accounted for 43% of Covid-19 fatalities, even though they house less than 1% of the US population.

Other factors may be at play; the evidence is mixed and there is no room to speculate on them here. The more germane question for the investment community is whether and when state governments in the new outbreak states will decide that the situation is serious enough that they need to put the brakes on economic reopening, or even reimpose social controls. Rising deaths are not a likely trigger in the short term but overload in hospital systems could be. Another risk to economic recovery is that companies and individuals, of course, can choose to take their own precautions, regardless of what governments say. One example was Apple's decision to close 11 stores in southern states that it had previously re-opened.

So far, governors and mayors have stopped denying the obvious facts, started voicing concern, and begun to urge citizens to exercise more caution and wear face masks. Miami has delayed the opening of large indoor venues; and similar targeted measures are likely in the coming days in other hard-hit cities in the south and southwest.

The place to watch now is Texas. Houston appears the most at risk of all major cities in the south, with cases doubling every six days and hospital intensive-care capacity on track to be exhausted in less than two weeks on present trends. Other cities in the state are also seeing alarming rises in cases, and yesterday Governor Greg Abbott told citizens to stay home unless they have an urgent need to go out. He continues to publicly affirm that the state's reopening will not be rolled back—unsurprisingly, since this would be a huge political embarrassment. But with the issuance of what amounts to an informal stay-at-home order he is laying the groundwork for renewed lockdowns, at least in the hardest-hit cities.

For the US as a whole, there are now two scenarios. One is that even though case counts rise, death rates stay low and hospitalization rates remain manageable in most localities. Renewed lockdowns can be targeted and relatively small scale, and the US economic recovery is not derailed. The second is that the southern wave gets sufficiently out of control that several states are compelled to re-impose large-scale social restrictions, at high economic cost.

At present, the first scenario is still more likely than the second. But the risks are material and the next few weeks are likely to be pivotal.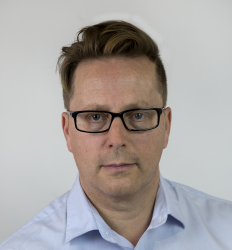 Latest posts by David Llewellyn-Smith
(see all)