Via Bloomie:
Australia and New Zealand's prosperity is built on trading with the rest of the world: nimbly negotiating ebbs and capitalizing on flows. Borders are closed but, with coronavirus outbreaks in the two nations' coming under control, they're turning to one another.

Winston Peters, New Zealand's deputy prime minister, kicked off the idea of a "Trans Tasman Bubble" as a way to resume international travel. He said that he'd spoken with Australian officials on the issue, though they were cooler in their initial public responses.

Prime Minister Scott Morrison seemed to have swung round to the idea when he was asked Wednesday about overseas visits. "I can't see international travel happening any time soon," he told reporters. "The only exception, as I have flagged, is potentially with New Zealand, and we have had some good discussions about that."
All power to our Kiwi brethren but cutting to the chase what's in it for us?
The population disparity means NZ will benefit far more than we will. Indeed, it may actually cost Australia a lot of dough as tourists flood over the ditch to spend instead of traveling here.
We might see a renewed influx of Kiwis prepared to work for a pittance but not much else beyond increased virus risk. That suggests interests are diving this.
I'm all for supporting the Kiwis if they need it but, if so, then let's not pretend it's just free and equal trade!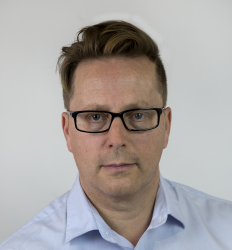 Latest posts by David Llewellyn-Smith
(see all)