As reported yesterday, CoreLogic has pulled its daily dwelling values index citing a lack of transactions in the market place:
Due to the evolving COVID-19 situation, CoreLogic will suspend the daily online publication of the Hedonic Home Value Index, as we continue to observe material reductions in the volume of property transactions underpinning the index, creating additional volatility in the daily reading. A robust volume of timely sales evidence is a critical component of accurately estimating the value of residential properties. The monthly results of the index will continue to be reported, but should be interpreted with some caution until transactional activity returns to more normal levels.
This comes despite CoreLogic's own data showing only a 40% decline in settled transactions over April to levels that are only marginally below the troughs of 2011-12 and the same time last year: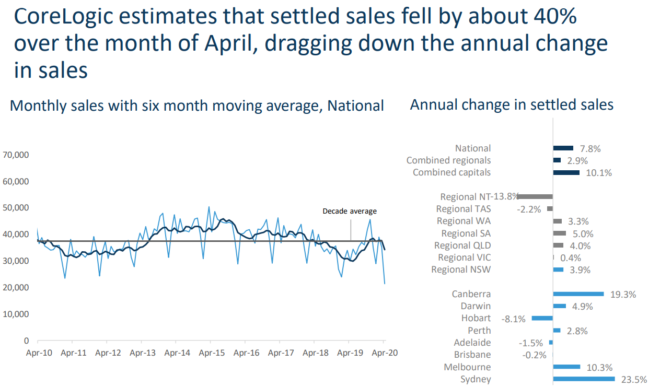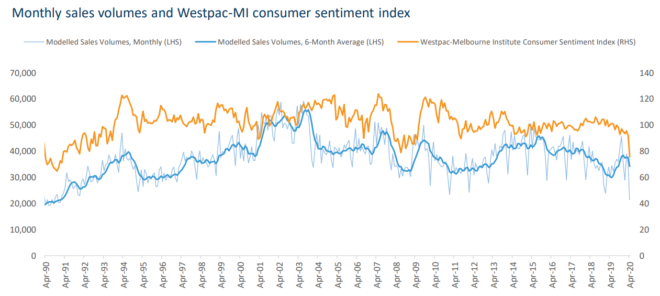 If the daily index was appropriate then, why not now?
Interestingly, the index was pulled the day after it registered near wall-to-wall declines across the five major markets: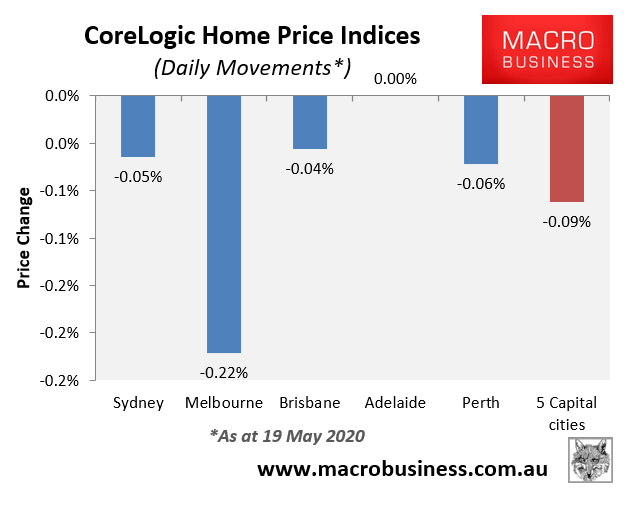 Perhaps its a sign that the downturn in the Australian property market is worse than reported, which is supported by the increased lobbying for subsidies, tax relief, and a quick return to mass immigration from the property lobby.
Martin North and property Insider Edwin Almeida had an interesting discussion on the issue last night: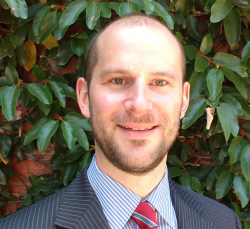 Latest posts by Unconventional Economist
(see all)