See the latest Australian dollar analysis here:
There are two reasons to think that it will. The first is that the Chinese recovery is terrible and the PBOC has already mooted more aggressive easing.
The second is that the trade deal with the US is all but dead, via Nordea:
…the trade deal between US and China was stone dead from the outset, as e.g. the USD 32bn increase in agricultural purchases (from a base below USD 10bn) was almost practically impossible to implement due to low commodity prices. When Corona entered the lime-light (maybe China already knew about Corona by the time of the signing ceremony), it was essentially 100% certain that none of the thresholds in the trade deal would be met.

…if the PBoC didn't allow USD/CNY to slowly but surely pave its way higher towards November, given the crystal-clear risk of a re-escalation of the tariffs war and continued issues of re-booting credit growth in China.

…more PBoC easing and more exported disinflation coming up.
If you're looking for a bear market rally killer this is it. There are two recent periods of sharp yuan devaluation and both coincide with a falling S&P500 amid much better conditions than today:

Why? Because the world cannot handle a weaker CNY. It sucks capital out of emerging markets as Chinese competitiveness rises. If this is combined with a strong USD, then the impact is compounded by a big monetary headwinds that increases the cost of credit for the same EMs and pushes down commodity prices which also hurts their exports.
In short, if combined with a strong USD, a falling CNY triggers all kinds of external adjustments across the EM world, depleting forex reserves and forcing monetary and fiscal tightening at the worst possible time.
Which is why it also crushes the stock market and AUD.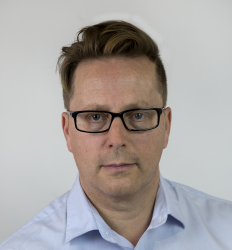 Latest posts by David Llewellyn-Smith
(see all)