Via Banking Day:
Westpac is about to slam the brakes on home lending after it tightened credit policies to curtail lending to borrowers heavily exposed to the impact of the economic lockdown.

The bank on Monday revealed details of the new policy in a notification sent to mortgage brokers.

From 17 May Westpac will cease accepting loan applications from a swathe of potential borrowers, including small business owners and independent tradespeople who want to fund 80 per cent or more of a residential property purchase through credit.

The new restrictive policy will also apply to all loan assessments for borrowers who generate income from a mix of independent business activity and pay-as-you-go employment at another business.

Westpac has extended some leeway to doctors and other health professionals under the new policy.

Medical practitioners can secure finance on a loan to value ratio of up to 85 per cent.

"Mortgage Insurance is not available."

Westpac and its regional banking brands – St George, Bank of Melbourne and Bank SA – are also reining in lending to borrowers in suburban and regional areas most affected by the sudden collapse in tourism activity caused by the Covid-19 lockdown measures.

Borrowers in tourism hotspots, such as Port Douglas in Queensland and Byron Bay in NSW, are now required to stump up deposits of at least 30 per cent of the value of a residential property to be eligible for a home loan.

However, the wording of the memo has stoked conjecture among brokers that Westpac's ultra-cautious approach was triggered by moves from reinsurers to withdraw from covering the default risks of home borrowers with small deposits.

Westpac self-insures its mortgage default risks through a captive vehicle, but farms out its LMI exposure to a panel of reinsurers, which includes the Bermudan-based Arch Capital Group.

Arch's profitability is under pressure after it reported a 31 per cent slide in after-tax profit for the March quarter to $US133 million ($A 208 million).
Nationalisation of LMI in 3…2…1…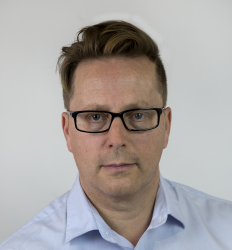 Latest posts by David Llewellyn-Smith
(see all)