CCP mouthpiece, The Global Times, yesterday threatened Australian iron ore exports in the latest amusing twist in the China spat. I would quote it for you but the site is down. Has Australia has been geo-blocked?
This is a nice measure of how toothless the CCP regime is. It sources 85% of its imported iron ore needs from Australia. This ore drives the steel and empty apartments complex which is China's only remaining (and counter-cyclical) growth driver. It is thus the foundation stone of CCP power given it is the key to employment.
If the CCP were to cut it off in any measure it would immediately send the iron ore price to the moon, smashing into China's terms of trade. Indeed, if it were to boycott supply of any magnitude, the immediate shortage would be so vast that Australia would make more money than we can possibly imagine. The only other supplier of size, Brazil, is on its knees.
Sure, GDP would fall a bit, but we'd be much richer.
The truth is, China can't do squat to Australia on trade. Commodities would get shipped to other customers that don't bully, insult and bluster in return.
Any cut off of tourists and students will be offset by a lower Australian dollar and be made up elsewhere over time.
More to the point, this is coming anyway so we might as well test what it looks like under a modicum of our own control while we have international support. The Chinese economy is a slowly collapsing ponzi scheme in demographic, development and financial terms. It is not opening to the globe. It is closing.
It began in 2017 with capital controls to prevent capital flight. They are permanent and so, therefore, is the isolation of CNY.
In 2018, it nudged into politics as Australia discovered and pushed back against the tide of clandestine CCP bribes and influence. The same happened in the US.
Last year it moved to trade. That has been given a big step forward by COVID-19, which will drive global supply chains out of China at an accelerating pace. How can a major firm risk exclusive production there for consumers at home that are at risk of boycotting everything Chinese?
Now, we are seeing it nudge more into geopolitics as China refuses to make an account for the virus and its handling of it. It blockades and bribes international institutions and corrupts the working order of the global rules-based system.
CCP China is on the retreat. This is its Chernobyl moment. Only worse. The USSR sacrificed its young men to plug that spewing nuclear boil. The CCP's toxic influence is exposed by a bio-radioactivity may return every Winter forever, permanently shaving global life expectancy.
There needs to be an account for it in Australia's health, economic and strategic interests. If this stress tests the relationship and decouples us then so be it. It is coming anyway.
Bravo to standing tall against the CCP. Via The Australian:
Foreign Minister Marise Payne has rejected claims the tone of the China debate is being led by hawkish Coalition backbenchers, declaring Scott Morrison and herself were "carefully" leading public discourse on the issue.

Senator Payne said Australia would push on with its call for an inquiry into the source of COVID-19 as her handling of the China relationship has come under criticism from Labor.

Foreign Minister Marise Payne is playing down suggestions Australia is on the brink of a trade war after China suspended imports from four abattoirs. The decision raised con…

"I think the tone is being set very carefully by the prime minister and by me in my capacity and other ministers who are engaged on these issues. And I think that we will continue to do that in an appropriate and considered and determined way in Australia's national interests," Senator Payne told Sky News.

"It is not necessarily for me to have a public argument with the opposition on these matters even if that is what they want.

"It is a very important relationship but it is important to both countries and I think it is important that we don't forget that. It is a valuable relationship for Australia, it is a valuable relationship for China.

"And from time to time we do have to deal with differences and Australia will always approach those in our national interests."

Senator Payne defended the right of government backbenchers to be strongly critical of Beijing.

"Members of parliament from whichever side of the policy they are from have the right and the opportunity to make statements of their own," Senator Payne said.

"One of our basic values is the importance of free speech. I would ask any parliamentarian to be considered in the approach they take on whatever issue might come before the parliament.

"But the values of a liberal democracy, of which we are part, are pretty fundamental. In fact that is not qualified, they are fundamental."
And more:
One of the nation's most powerful unions has urged the Morrison government to "hold its nerve" in defence of Australia's sovereignty, as China targets exporters in a pressure campaign against nations supporting a global investigation into the COVID-19 pandemic.

Countering criticism of the government from Anthony Albanese and state Labor governments, the Australian Workers Union has told Scott Morrison not to ­"capit­ulate" to the communist state's gaming of international trade rules.

In a letter sent to the Prime Minister on Wednesday afternoon following China's suspension of meat exporters and threats to slap tariffs on barley producers, AWU national secretary Daniel Walton said: "Australia should resist any attempts to be bullied."
And down with the cringers and grovelers:
Australia should not be spooked by the growing trade dispute with China but both sides should avoid "megaphone diplomacy", a leading business group has warned.

The Australian Industry Group's call for cool heads to prevail comes as the trade minister, Simon Birmingham, tries to arrange a call with his Chinese counterpart amid fears the tensions could spread to other sectors reliant on trade with China.
Still more:
West Australian Premier Mark McGowan said he had contacted Mr Morrison to offer his help in easing tensions with China, adding it was critical not to "jeopar­dise" relations with key trading partners. Mr Albanese and senior opposition MPs joined the Labor states in pressing the government over tensions with China.

The Opposition Leader, who backs the independent review into COVID-19, said Labor agreed that "Australia must always stand up for our national interests".

Queensland Premier Annastacia Palaszczuk, whose state is home to three of the abattoirs suspended by Beijing, said China was "an incredibly important trading partner". "What I am concerned about is the potential for a trade war to erupt," she said.
Down especially with Ponzi Pallas, who would sell his mother for a few yuan more:
The Victorian Labor government has taken a swipe at its federal Liberal counterparts over their dealings with China in the COVID-19 crisis, blaming 'inelegant interventions' for this week's loss of trade in barley and meat.

Treasurer Tim Pallas backed pursuit of an international inquiry into the origins of the coronavirus on Wednesday but warned that the "vilification" of China would be "dangerous, damaging and irresponsible".
CCP China is on the retreat. The anger we are seeing in its howling 'wolf wanker' propagandists is an expression of that.
In 2006 when The Diplomat interviewed Peter Costello and asked him how we should reconcile a free market system with political tyranny he replied that the former would ultimately reform the latter.
This line of reasoning underpinned the entire Western engagement with Chia's rise. But it was wrong. Diametrically wrong. If allowed to, the CCP will corrupt liberalism itself.
The China normatives are changing and the wise will change with them.
We must push Angry China all the way.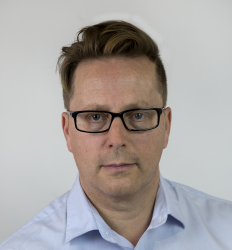 Latest posts by David Llewellyn-Smith
(see all)