Let's reprise the shocking document released yesterday by Aussie freedom fighter, Drew Pavlou:
Here it is, plain as day: UQ coordinated its response to my campus Hong Kong protests with CCP officials.
In response to my July 24 protest, a senior UQ official wrote to Rongyu Li, Chair of Board at UQ Confucius Institute: "Below is message to the Chinese Consulate for review." pic.twitter.com/cvW4BHxHWH

— Drew Pavlou (@DrewPavlou) May 21, 2020
In short, UQ collaborated with Chinese officials on how it should go about attacking pro-democracy protesters on its campus.
Let's not beat around the bush. This is treason: aiding a hostile foreign power in its pursuit to silence, intimidate and even physically harm Australian youth. The purpose of this is to make an example that prevents any future pro-democracy protests, or thoughts of doing so, on Australian soil.
Why this has not triggered alarm across the Australian press is a question you might want to ask yourself. But it's not the same on the other side of the ANZUS treaty. In the US, Drew Pavlou is creating a major stir. A week ago he appeared in the august Foreign Policy magazine to plead his case:
The Chinese Communist Party's attempted cover-up during the earliest stages of the coronavirus pandemic doomed the world to a historic public health disaster, one that would shatter the lives of billions of people. In the face of this catastrophe, both U.S. and European policymakers and thinkers have called for a reevaluation of their countries' economic and political ties with this regime.

Sadly, the experience of critics like myself in Australia, a country far more reliant on Chinese economic ties than Europe or the United States, shows that decoupling will not be an easy task. After being an outspoken campus critic of Chinese state human rights abuses, I now face expulsion from the University of Queensland (UQ), where I am a fourth-year philosophy student, on the grounds that I "prejudiced" the university's reputation by using my position as an elected student representative to express support for Hong Kong's democratic protesters.
And today, the bluest of US strategic policy blue-bloods, Walter Russell Mead, took up the alarm on the cover of the WSJ:
…keeping Beijing happy is essential to the UQ business model, and hosting a Confucius Institute is part of the package. Roughly 20 per cent of the university's students last spring were from China, and international students pay much higher tuition fees than locals.

Furthermore, vice-chancellor Peter Hoj received a performance bonus of $200,000 in part because of his success in strengthening the university's relations with China in ways that supported student recruitment. Hoj was committed. He not only allowed a Confucius Institute to be established on campus; he served for several years as an unpaid consultant to the Confucius Institute's international board. At least one course jointly funded by the institute and UQ highlighted China's emerging world leadership in, among other topics, counter-terrorism, human rights and the prevention of mass atrocities.

It was apparently intolerable that a student insulted an institution so august. UQ compiled a 186-page dossier of Pavlou's alleged misdoings and summoned him to a hearing at which he faces possible expulsion.
If WRM has taken up Mr Pavlou's case then concern over UQ treason now runs right to the very top of the US security establishment.
It is, therefore, not too much of a stretch to argue that treasonous UQ behaviour is now directly undermining ANZUS. Certainly such alliances are based upon national interests not individuals. But they are made up and interpreted by people. Why would any US citizen spill blood to defend an Australia that can be so easily lifted of its principles?
And this as the CCP press daily insults Australia, daily cuts trade agreements, and is now launching an all-out war on Hong Kong democracy. Via the always excellent Richard McGregor last night on Bolt:
UQ treason must be stopped. Its behaviour is an outrageous violation of an Australian citizen's free speech, egged on, and directed by, CCP agents of influence and the dollars they channel via the international student trade. The federal government should pull UQ funding until it:
clears out China-corrupted management;
reduces its dependence on Chinese international students;
removes the Confucious Institute from campus,
and apologises plus makes reparation to Mr Pavlou.
UQ is operating far out on some autocratic limb in violation of community standards, intellectual principle, democractic rights, national interest policy, and now it is undermining bedrock Australian security treaties as well.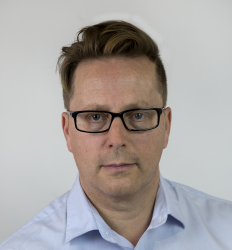 Latest posts by David Llewellyn-Smith
(see all)