The federal government must step into this disgrace, at The Australian:
A student activist facing expulsion from the University of Queensland is being threatened with criminal prosecution over his handling of documents relating to the institution's public response to anti-Beijing protests on campus.

Drew Pavlou faces a disciplinary hearing on Wednesday following his protests and social media posts criticising UQ's ties with Chinese government institutions and of the ruling Chinese Communist Party's record on human rights.

The 20-year-old philosophy student, who organised a campus protest last July in support of Hong Kong's independence movement, received a letter from UQ lawyers last week accusing him of contempt of court over his intended use of internal emails in his defence at the disciplinary hearing. The emails are understood to have been provided by UQ under subpoena, brought by Mr Pavlou, in a separate court action he took against China's consul-general in Brisbane, Xu Jie, after the diplomat issued a statement condemning the protests as "anti-China separatist activities".
Which resulted in death threats to the student.
This is pure and simple "lawfare". The kind of misuse of the system against itself perfected by the CCP and now deployed by UQ, its corrupted Australian university offshoot.
This behaviour is an outrageous violation of an Australian citizen's free speech, egged on, and directed by, CCP agents of influence and the dollars they channel via the international student trade.
The federal government should pull UQ funding until it:
clears out China-corrupted management;
reduces its dependence on Chinese international students;
removes the Confucious Institute from campus,
and apologises plus makes reparation to Mr Pavlou.
UQ is operating out on some autocratic limb that is in complete violation with community standards, intellectual principle, democractic rights and national interest policy.
Rein it in.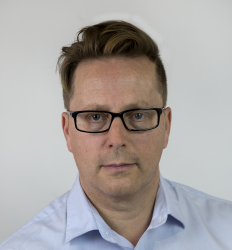 Latest posts by David Llewellyn-Smith
(see all)