Fark me:
Here it is, plain as day: UQ coordinated its response to my campus Hong Kong protests with CCP officials.
In response to my July 24 protest, a senior UQ official wrote to Rongyu Li, Chair of Board at UQ Confucius Institute: "Below is message to the Chinese Consulate for review." pic.twitter.com/cvW4BHxHWH

— Drew Pavlou (@DrewPavlou) May 21, 2020
This now demands a royal commission. How can our universities possibly have come to this? It is bald-faced treason, seeking to directly harm Australians in the service of a hostile foreign power.
UQ's behaviour is an outrageous violation of an Australian citizen's free speech, egged on, and directed by, CCP agents of influence and the dollars they channel via the international student trade.
The federal government should pull UQ funding until it:
clears out China-corrupted management;
reduces its dependence on Chinese international students;
removes the Confucious Institute from campus,
and apologises plus makes reparation to Mr Pavlou.
UQ is operating out on some autocratic limb that in violation with community standards, intellectual principle, democractic rights and national interest policy.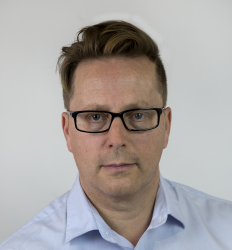 Latest posts by David Llewellyn-Smith
(see all)